Boiler Repair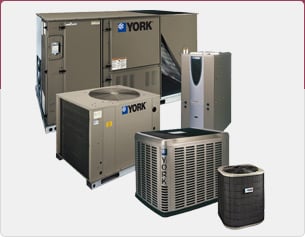 Bettendorf Heating and Air Conditioning is your full-service boiler repair company. Our team of friendly, factory-trained technicians has the skill and experience needed to quickly diagnose any problems with your heating system and perform accurate, effective repairs.
We stand behind our boiler repair services with our 100% satisfaction guarantee, and we offer free, no-obligation quotes on all the work we do. We've been helping home and business owners stay comfortable since 1965, and we take pride in providing personalized, professional service you can count on.
Signs You Might Need Boiler Repair Services
If you're like most people, you don't think about your boiler - that is, until something goes wrong. While a complete lack of heat is a sure sign that you need to call a boiler repair technician, there are other things to keep an eye out for, including:
Odd or unusual gurgling, whistling, or banging noises coming from your boiler
Leaks or condensation on the outside of the boiler
Your thermostat doesn't match the actual air temperature inside your property
There's not enough heat or hot water
The pilot light keeps going out
It's also important to be aware of any unusual odors coming from your boiler that could be a sign of a serious problem such as a gas leak. If you smell rotten eggs in your home, get everyone outside right away and call the gas company for help.
24-Hour Emergency Boiler Repair
We understand that there are times you simply can't wait for your heating unit to be fixed - that's why we offer 24-hour emergency boiler repair services. Our radio-dispatched trucks are always on the road, and our technicians are just a phone call away.
If you have a heating emergency, don't hesitate to call us right away. The longer your home or business is left unheated, the greater the risk of serious damage from frozen water pipes and sewage lines, especially if your boiler fails during the winter.
Contact Us
For all your boiler repair needs, contact our boiler repair services experts here at Bettendorf Heating and Air Conditioning or give us a call today at 563-355-2926 - we're here to keep you comfortable!