Cedar Rapids, IA Air Conditioning Installation
Bettendorf Heating & Air Conditioning has more than 50 years of experience providing air conditioning installation service for clients in and around Cedar Rapids, IA. We specialize in air conditioner replacement as well as AC maintenance and repair services. Our technicians are highly skilled and certified to perform all of our HVAC services. If you need professional air conditioning installation in Cedar Rapids, rely on the experts at Bettendorf Heating & Air Conditioning.
Air Conditioner Installation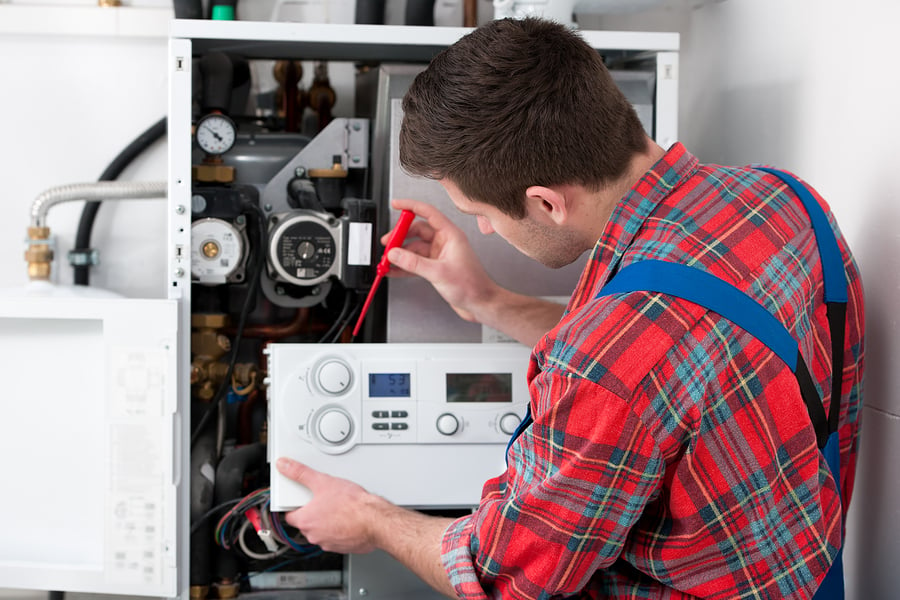 Bettendorf Heating & Air Conditioning features trained and certified AC installation and repair services. Eventually, even the most reliable AC unit ages and wears out. If you're looking for a professional service to replace your old AC unit, you can count on our skilled technicians. It's essential to select an air conditioning system that ideally suits your setting. A unit that is too large will prove needless costly to operate. A unit that is too small will be over-tasked to maintain your interior temperature; when a unit has to work overtime, it becomes vulnerable to breakdowns and reduced longevity.
You can consult with our technicians about the best brands and models for your residence. We know that AC replacement is a considerable investment. That's why it's essential to choose a service that is known for its skilled workmanship.
Do You Need Air Conditioner Replacement?
Bettendorf Heating & Air Conditioning technicians can help you determine if you need a new AC unit. However, there are a few considerations to keep in mind:
Aging Unit: If your AC unit is getting long past its prime, you may be in the market for a new one. Once the unit is over ten years old, it may no longer function as optimally as it once did.
Repairs: Is your unit racking up frequent repair bills? If it's aging and costing you a small fortune in repairs, you may want to consider AC replacement.
Costly Energy Bills: Older units could be guzzling up a lot of energy and leading to overly expensive energy bills. New units are designed to promote improved energy efficiency. Over time, you can save money with the installation of an energy-efficient AC unit.
Contact Bettendorf Heating & Air Conditioning if you need AC installation or repair service. You can count on us to provide you with reliable service and upfront pricing.