Boiler Installation Services For Moline, IL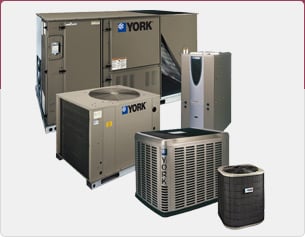 When it comes to any type of repair, replacement, or installation of a major home appliance, the best rule of thumb is to do it as soon as possible. This particularly applies to boiler replacement. It is much better to repair or replace your boiler while it is still partially functional than to pay extra for emergency repairs when it fails completely. If you need boiler replacement in the Moline, IL area, Bettendorf Heating and Air Conditioning is the company that can provide you with quick service at a reasonable price.
Inspections and Maintenance
The easiest way to ensure that your boiler is replaced before a catastrophic failure is to get regular inspection and maintenance from Bettendorf Heating and Air Conditioning. Our professional technicians will carefully inspect your boiler and provide preventative maintenance that you improve the efficiency of your boiler and help delay the need for replacement. When replacement does eventually becomes necessary, you can be certain it will be performed before an emergency.
Emergency Repair
Emergencies arise. At Bettendorf Heating and Air Conditioning we understand this fact. This is why we provide 24 hour emergency boiler repair or replacement. If your boiler has a catastrophic failure, our technicians can provide help any time of day or night.
Boiler Installation
When it does come time to replace your boiler, emergency or not, you can be certain that Bettendorf Heating and Air Conditioning carries the best stock of high efficiency boilers in the Moline area. Our technicians will help you select a boiler that will provide the best heating for your home and will complete the installation quickly, mistake-free, and without making a mess. Best of all, when you get boiler installation from Bettendorf Heating and Air Conditioner, you new boiler comes with a warranty.
Schedule Your Free Estimate Today
If you need boiler replacement in your Moline home or business, don't wait another day. Contact us today to schedule a free professional estimate for your new boiler installation or replacement. Our factory-trained technicians can help you choose the ideal energy efficient hot water boiler that best fits your budget.