Boiler Installation Services For Rock Island, IL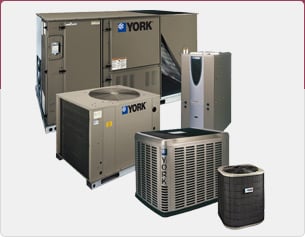 Searching for a Rock Island, IL boiler installation specialist? Need a replacement boiler for your home, school, restaurant, or office building?
Bettendorf Heating and Air Conditioning offers fast, reliable boiler installation and boiler replacement services to residential, commercial, and institutional clients throughout Rock Island. Our team of fully licensed and insured boiler installation technicians have extensive experience and advanced training in boiler replacement, so you can trust us to do the job right, the first time.
Guaranteed Boiler Installation
Here at Bettendorf Heating and Air Conditioning, we work hard to exceed your expectations by delivering exceptional customer service and quality workmanship on every job. We've been in the boiler replacement business for over 50 years, and during that time we've remained steadfast in our commitment to honest pricing, exceptional communication, and accurate, reliable repairs.
We're proud of our A+ rating with the Iowa Better Business Bureau, and we stand behind all of our boiler installations with our 100% satisfaction guarantee.
Expert Advice
When it comes to boiler replacement, we take the time to match the right size of boiler with your building. Our uniformed technicians will review your existing HVAC system, evaluated your heating needs, and recommend a new replacement boiler that fits your building and your budget.
And if you'd like to save money on your utility bills, we can help you choose a new, ENERGY STAR-rated boiler that is optimized to deliver exceptional performance and cost savings over time. We sell and install modern, high-efficiency boilers made by Weil-McLain that deliver up to 98 percent annual fuel utilization efficiency, or AFUE.
Your Local Rock Island, IL Boiler Installation Experts
For your free, no-obligation quote on Rock Island, IL boiler installation and boiler replacement services, call us at (563) 355-2926 or contact us here. We offer 24 hour sales with service to keep you, your family, and your clients comfortable throughout the year.