AC Installation Le Claire, IA
For high quality AC installation services you can rely on, choose Bettendorf Heating & Air Conditioning. Something that makes our company great is the combination of superior products, high quality service from trained technicians, and the unmatched customer service we provide.
We provide our customers with the best AC products on the market. Our York cooling products provide effective cooling with energy efficient functionality to help reduce your energy bills. Click here to learn more about our air conditioning products from York!

Replacement Services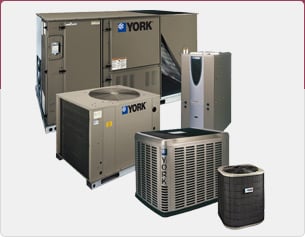 If you have an old system that is beyond repair, or so inefficient and you are tired of paying higher energy bills for sub-par comfort, we can help. We provide complete AC replacement service and will install your new system after we carefully remove your old system. When removing your old system, we do so in a way that is carefully done to not damage any aspect of your home or business.
About Our Company:
Our techs are all factory trained and have gone through comprehensive training to problem solve, troubleshoot, analyze, and all kinds of scenarios involving installation and replacement services. Installing quickly is one thing, but making sure it is done properly the first time with high attention to detail and good execution is what will be most beneficial to you in the long run. We have been in the industry since 1965, installing the latest air conditioning systems for countless homes and businesses. As the industry evolves and advances, we adapt, learn, and adopt the newest technology and integrate it into our services, to provide you with the highest value possible.
Contact Us for AC Installation in Davenport, IA
No matter what your air conditioning installation and replacement needs, we're ready to help. Give us a call - 24 hours a day, 7 days a week - and we'll be ready to solve your air conditioner problem.