Heating Services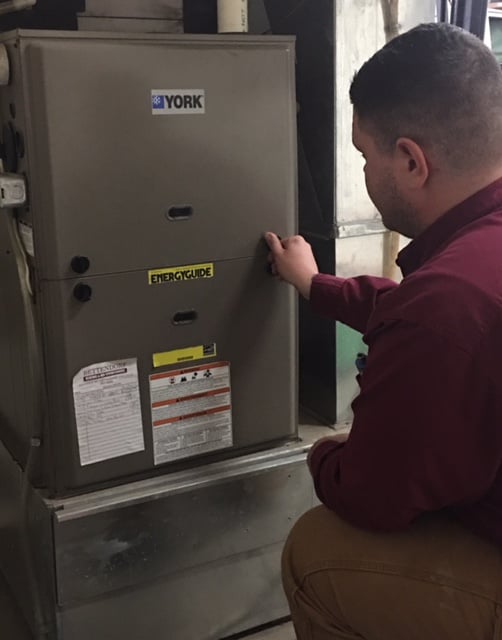 The professionals at Bettendorf Heating & Air Conditioning can have your heating system up and running in no time! We use high-quality products for a variety of heating systems. Whether you need a furnace, infrared radiant heater, mobile home furnace, and so much more. Whatever your unique situation is, we will provide custom heating installation solutions for the best results.
Already have a heating system that has malfunctioned? Our staff has the tools and experience needed for proper heating repair services. You could be in a situation that is costing you more money for worse results. Whether your system has completely failed or is operating at a less-than-efficient level, we have a solution for you. Re-gain ideal comfort levels in your home by relying on Bettendorf Heating & Air Conditioning for heating repair services. We are here for you in case of emergency needs too!
You can schedule maintenance contracts or one-time service calls for any heating maintenance. This is a great way to keep an eye on your system to make sure it is running as efficiently as possible. Even more importantly, regular heating maintenance can help prevent a situation where a costly repair is needed because a small problem went unattended to for too long. Check out our maintenance page for our furnace checklist.
Contact Us
Our heating services are perfect for a wide range of customers with varying heating problems that need solutions. Whether you are a new homeowner looking to get your first system installed or you have an old system that is at the final stretch of its lifespan, we will provide a unique approach that best suits you!