Heating Maintenance Services
When you need heating maintenance services, rely on Bettendorf Heating & Air Conditioning. Heating maintenance is an important service to consider when looking to extend the longevity of your heating system and operate it at optimal efficiency.
There are many benefits of heating maintenance, from screening for small problems that could lead into costly breakdowns, to making sure you are getting every last dollar you spend in optimizing your system for energy efficiency.

There is something you can take to help keep your furnace well-maintained. We recommend having our professionals provide you with expert service in this regard, but there is a key step you can take to help. One of the single most important things you can do is to regularly change your furnace filter. We recommend replacing it monthly, even if the old filter still looks clean. Not only is this going to benefit the air quality for you to enjoy, but it is going to allow your furnace to keep a proper airflow throughout the system. If you allow dust to build up within the system, the flow will be disrupted and maximum efficiency cannot be reached.
Our maintenance contracts provide seasonal tuneups and a 10% discount on repairs during the contract year. No overtime charges, and priority scheduling.
The Fall Heating Maintenance Includes:
Check thermostat
Check all safety controls
CO (carbon monoxide) check
Check, clean, and adjust burner for efficiency
Check and adjust pilot assembly
Inspect heat exchanger for safety
Lubricate all moving parts where required
Check belt and adjust tension where required
Change or clean filters (Filters additional)
Check gas piping to furnace for leaks
Operation and safety check of system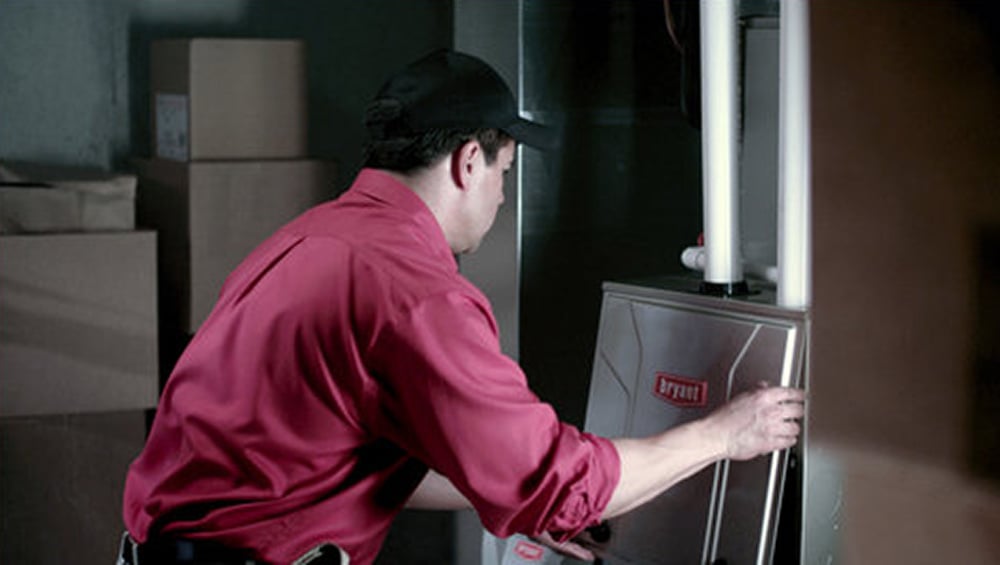 We Service New and Old Systems
Our team is equipped and trained to handle all kinds of heating systems. However, some furnaces may require more specialized cleaning due to their construction or surrounding environment. Additional cleaning fees may be required.
If we find major problems that require repair, we can fulfill those repairs and get your heating systems running properly again. If there are too many problems and repairs will not hold up, we can provide full system replacement where we remove your old system and install a brand new one.
Call Us Today
If you are a homeowner or a business and you want to maximize your heating efficiency and work towards a better longevity for your HVAC systems, rely on us. Call Bettendorf Heating & Air Conditioning for heating maintenance today!