Air Conditioning Maintenance
There's nothing worse than overheating in your own home. Sweat sticks your shirt to your back. When you lie on a leather couch you have to peel yourself off. And sleep? Forget trying to sleep - you're due for a night of tossing and turning. That's why air conditioning maintenance is so important - so you don't have to deal with these symptoms.
Air Conditioning Maintenance
When your AC dies, your first instinct is probably to check it to see if you can find out what's wrong. Are there any obvious signs of debris? If you can't see the problem, you should call a certified AC technician. There may be a coolant leak, or the motor may have stopped running. At Bettendorf Heating & Air Conditioning, our technicians are on call 24 hours a day, 7 days a week to service your air conditioning unit.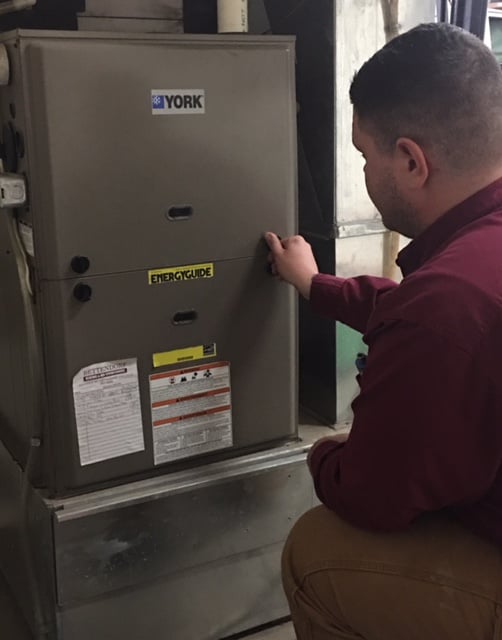 Our Technicians
We have the best technicians in the air conditioning industry. They're trained and certified to service every type of AC unit currently on the market. And when a new unit arrives? We have constantly on-going training, so our expert technicians never fall behind. Whatever type of AC maintenance you need, they can do. Whether they're fixing a coolant leak, restarting a stalled motor, or simply removing debris, they will do it quickly and efficiently - so you can spend less time sweating and more time relaxing.
Get the AC Maintenance You Deserve
Worried about the cost? Don't be. We use a flat pricing model for your protection. Simply put, we charge a basic diagnostic fee to figure out what type of maintenance your air conditioning unit will need, then we zero in on the necessary repair and provide you with a flat fee from our repair manual. There are no surprises - you'll know exactly what it's going to cost to have your AC unit repaired.
Ready to cool down? Then give us a call today and we'll send one of our technicians to check out and repair your air conditioning unit.