Heating Repair Services
Heating system breakdowns can hit us unexpectedly at the most inconvenient time putting us in a panic to resolve the situation quickly. It can also come as a slow snowball effect over time. Whether you are in an emergency situation or you have found a small repair you want to nip in the bud, you can rely on Bettendorf Heating & Air Conditioning to provide excellent quality services in a timely manner, at fair prices!

Emergency Heating Repair
We provide emergency heating repair services. So, no matter what time it is, you can give us a call. Our 24-7 emergency service will make sure that you don't get stuck without heat in the coldest of temperatures.
More Advantages of Bettendorf Heating
Free estimates
Factory trained technicians
Financing
Promotions
50+ years of experience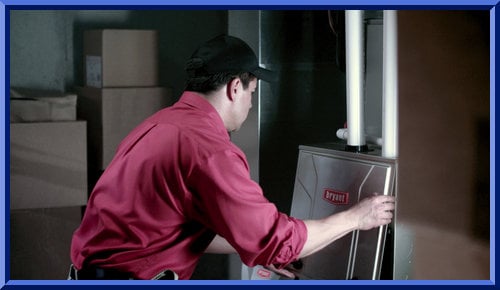 We have experience in servicing and repairing all kinds of heating systems. From mobile home furnaces to infrared, electric, and regular LP furnaces. If you have a heating system that is no longer functioning, give us a call! We will likely be able to help.
It is important to note that just because your system has power and is functioning, it may not be functioning properly. You may end up losing energy or wasting money if your system is not running optimally. Be on the lookout for air that is cooler than desired, weak airflow, unusually high energy bills, yellow pilot light, strange noises coming from the system. Any of these things could indicate repairs are needed. We also provide maintenance to help screen for situations like this where your system may be in the early stages of decline and we can implement proper care to help extend the longevity of your system. If your system is beyond repair, we can properly replace your old one with a new one.
Contact Us
We look forward to helping you. Please contact us today and let us know what kind of system you have and what the problem is. Our experts will be on it in no time!
Contact Us
Service Areas:
Bettendorf, IA
Davenport, IA