AC Repair DeWitt, IA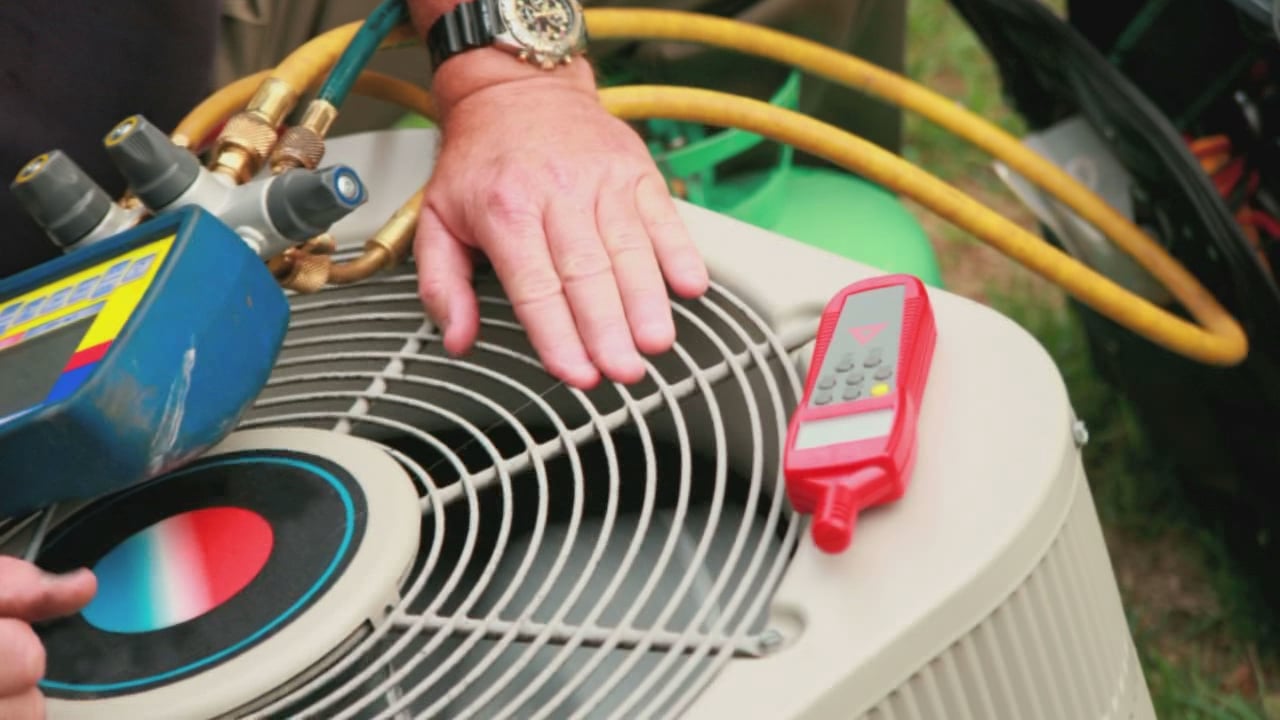 If you are in the DeWitt, IA area looking for high quality, professional, and reliable AC repair services, rely on Bettendorf Heating & Air Conditioning. We are a short drive to DeWitt and fully capable of being there quickly and ready to diagnose and repair your broken AC system. With several decades of experience in the industry, we have become a HVAC company, capable of repairs on many different makes and models of air conditioning systems.

Company Highlights:
Free Estimates
Factory Trained Technicians
24-Hour Emergency Service
Financing
Rebates
Warranties
Digitally Connected To Staff
Signs You Need AC Repair
Aside from the obvious sign of your AC system not kicking on at all, there are some warning signs that you may need repair. Some more obvious than others.
Air Temperature: Of course, you want cold air blowing from the AC, but when the air is cool enough to avoid suspicion, you could be wasting energy and not getting the results you want. You know your home best, if you believe something is off with the temperature of the air coming out, it doesn't hurt to call us to check it out. You could be tackling and early issue before it becomes a costly breakdown.

Short Cycling: Your system regularly runs through cycles when it is performing properly, but when the cycles become very frequent, constantly kicking on and turning off, there is likely an issue that needs to be addressed. For example, this could be caused by leaking refrigerant. This puts constant stress on your system as it uses more energy to start up frequently.
Strange Noises: It is common for your AC system to have noise when running. Generally, it is steady, constant, and not obnoxious. When you start to hear rattling, buzzing, screeching, grinding, or loud bangs, your system needs attention. Our experts will quickly diagnose and solve the issue.
Strange Smells: If you smell something strange when running your AC system, there is likely some cleaning that needs to be done. Your air ducts could also need attention. Proper cleaning will need to be done by our experts. We will make sure the cleaning is done correctly without damaging any ductwork or your AC system.
Higher Energy Bills: If you notice higher energy bills for no apparent reason, it is likely that you are pushing your AC system harder to make up for a lack of efficiency. This could not only be strenuous on your system, but it is more strenuous on your wallet, and doesn't yield the results you are looking for. You could be paying more to be less comfortable. Bettendorf Heating & Air Conditioning can make it right!
Contact Us
If you suspect any of these warning signs to be happening in your home, please give us a call. We have worked with all kinds of makes and models, helping to continuously adapt and improve. DeWitt is not far from us and our team will be able to help you quickly. Contact our team today and let us know how we can help you!