Davenport, IA Air Conditioning Installation
In Davenport, IA, there are few things worse than having a busted air conditioner. When it gets hot out, you're stuck standing next to the fridge with the door open, fingers crossed that the cold will be enough to cool you off - even just for a little while. Either that or you're outside in the shade, hoping for a cool wind. If you need air conditioning installation or replacement, Bettendorf Heating and Air Conditioning are the ones you should call.
About Bettendorf Heating's AC Services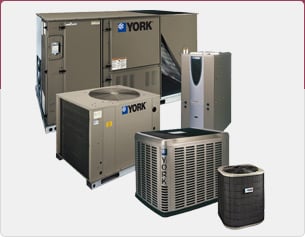 We've operated in the Davenport, IA area since 1965. We're a family run business, and as such, we know what it will take to make your family happy. We know that when you're looking to install a new air conditioning, you're looking for someone dependable, honest, and willing to work around your schedule. That's why we offer prompt service, 24 hours a day, 7 days a week. That's right - we also offer emergency service, no matter the weather.
Our Air Conditioning Installation Technicians
First off, for your safety, our technicians will show up in a marked company vehicle. They'll be wearing clean uniforms, and they'll be courteous and friendly. You don't have to worry about our technicians struggling with your AC replacement, either - we have a special training room that allows us to keep all of our technicians up to date on the latest makes and models, and each of our technicians are trained and certified in both air conditioning installation and air conditioner repair.
When it comes to repairs, you don't have to worry about pricing, either. We charge a flat diagnostic fee, then show you our standard rate courtesy of our price book. This means there aren't going to be any surprises when it comes to your AC replacement. And just to make sure you're 100% satisfied, we offer warranties, rebates, and financing options - so you can get the AC unit you want at a budget that fits.
Contact Us for AC Installation in Davenport, IA
No matter what your air conditioning installation and replacement needs, we're ready to help. Give us a call - 24 hours a day, 7 days a week - and we'll be ready to solve your air conditioner problem.