Heating system Maintenance
Available in Davenport, IA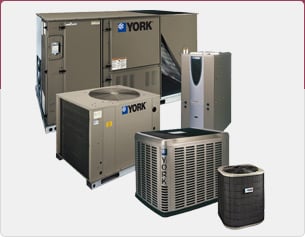 Your home's HVAC systems are constantly working, whether the heat of summer calls for round-the-clock air conditioning or the cold winter winds are whipping up and chilling you to the bone. Regardless of the time of year, it's never good to be without a properly functioning furnace.
There's no time like the present to undergo heater maintenance. Whether winter has set in and you lost heat, or you just want to stay ahead of the curve, Bettendorf offers heater maintenance services in Davenport, IA.
Our Seasonal Tune-Up Service
An important part of HVAC, furnace and boiler maintenance is regular service tune-ups for your HVAC systems. Bettendorf provides a full tune-up for your heating system that starts with an operational and safety check of the system. We'll check, clean, and adjust the burner assembly for efficiency, check and adjust the pilot light assembly, and check and replace (if needed) your filters to ensure your system is ready for action.
Emergency maintenance Service Calls
Your furnace doesn't understand the changing seasons and their timing, which means you have no say in when the heat will go out. If you need heating maintenance services on an emergency basis, we've got you covered. Bettendorf technicians are trained and certified in heater maintenance, and we're available around the clock to get the heat going. Our teams are here for you 24/7, 365 days of the year with emergency heater maintenance service.
Ask About Our Maintenance Contracts
If you want to avoid the hassle of emergency service appointments or remembering when to call for your seasonal tune-ups. Bettendorf maintenance contracts can help you stay ahead of breakdowns, and come with a 10% discount on services, no overtime charges and priority scheduling when you need service. No matter what brand of furnace or HVAC systems you have, we can service your heater quickly.
Call Us Today
When the hot air stops blowing through your home or business, that's the time to contact Bettendorf Heating and Air Conditioning. Whether you want a seasonal tune-up or need emergency service in Davenport, we've got you covered. And don't forget to ask about our maintenance contracts when you schedule your appointment!