Heating Repair Services
Davenport, IA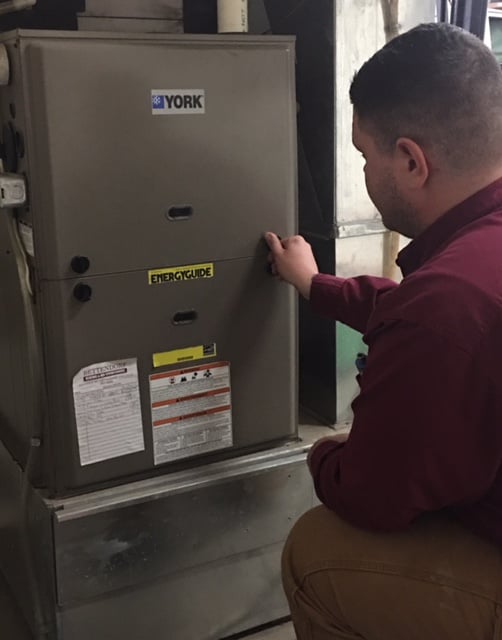 Are you noticeably uncomfortable in your own home? Has your heating system flat out failed? From subtle hindrances to complete system breakdowns, furnace and boiler problems can cause your living conditions to take a dip. Luckily, Bettendorf Heating & Air Conditioning has been serving Davenport, IA, for over 50 years! When it gets cold and your heater isn't cutting it, you can rely on us for excellent heating repair services.
We have worked on all kinds of heating systems and can provide you with a proper heating solution for your space! We offer 24-hour emergency heating repair so you never have to worry about stuck in freezing conditions for an extended period of time.
How Do I Know If I Need Heating Repair?
When your heating system fails or begins to fail, some of the signs may be more obvious than others. Of course, if you try to turn your heating system on and it doesn't fire up at all, something is wrong. But, when more subtle indications arise, pay attention, because you may not be overthinking it. Something could slowly be breaking down causing inefficiency within your system.
Be on the lookout for:
Lower Than Usual Heating Levels - If your system is constantly running and never seems to quite reach the right temperature, there may be something wrong within your system. Contact our technicians to diagnose the problem and repair your heating for better efficiency.
Low Air Flow – This one is a bit more obvious. If you turn on your heat and you notice very weak airflow, there is likely an issue and your system will need attention.
Short Cycling – If your system is frequently starting and stopping, there could be a few factors contributing to the situation. You could have a malfunctioning thermostat which is causing your heating system to kick on and off. Your furnace could be overheating and short cycling is a method it uses to prevent damage to its self. Your furnace may also be too big. Either way, frequent starting, and stopping is taxing on your system and using up a lot of energy. Our experts can find a solution for you.
If you hear loud bangs, buzzing, hums, rattling, or other strange noises, pay close attention to your system because something is likely wrong.
Contact Us Today For Dependable Heating Repair
When you choose Bettendorf Heating & Air Conditioning, you get 100% commitment to solving your heating repair needs when you need it. Find specialized care and top-quality furnace repair services to provide the best results possible throughout the Davenport area.