Experienced HVAC Contractor in DeWitt, IA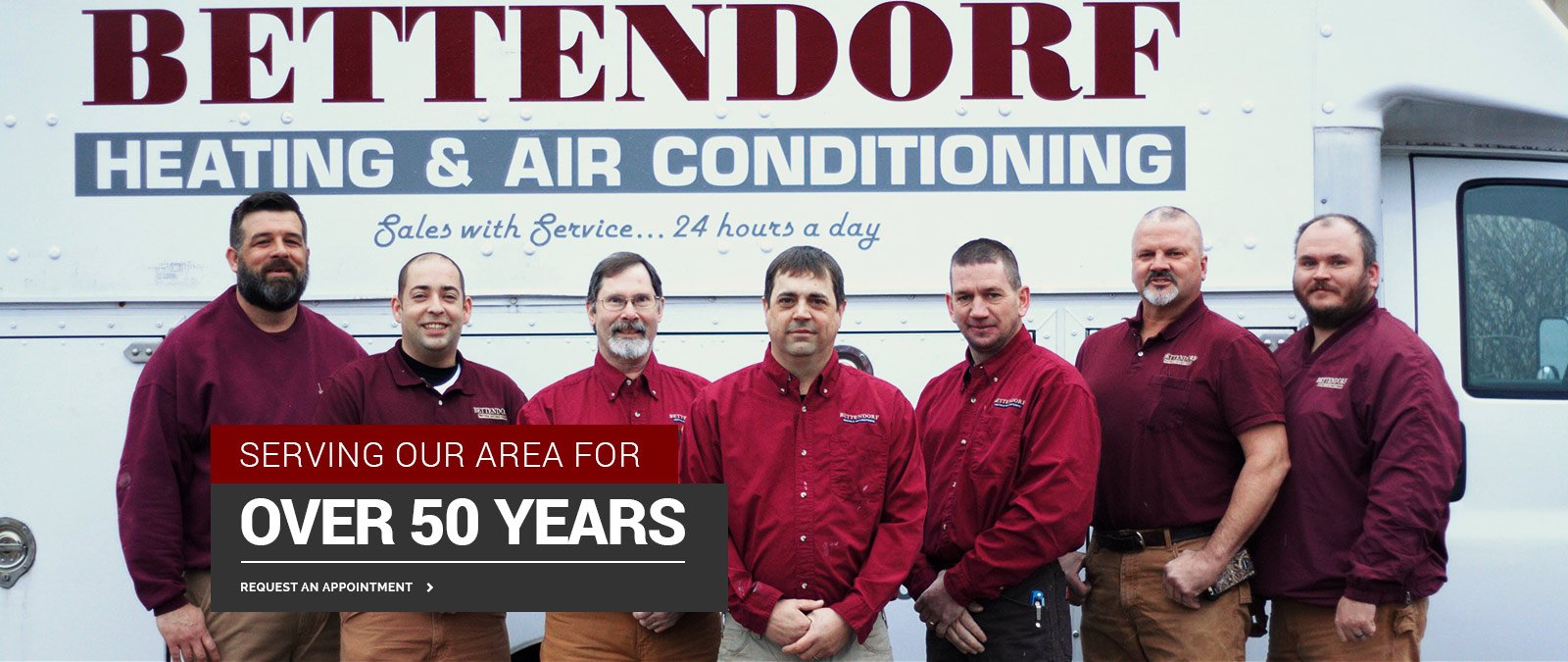 For all your heating and cooling needs in DeWitt, IA, trust Bettendorf Heating & Air Conditioning, a reliable HVAC company with over 50 years of experience serving the area. We are committed to delivering high-quality HVAC services and providing 24-hour support to keep your home comfortable all year round. You can expect exceptional customer service and a personalized approach to your HVAC needs.
Your Go-to HVAC Company in DeWitt, IA
Choose Bettendorf Heating & Air Conditioning as your HVAC contractor and enjoy:
Well-Trained Technicians: Our certified professionals have the skills and knowledge to handle all your HVAC needs efficiently and effectively.
Full-Service Solutions: From routine maintenance to system installations and emergency repairs, we cover all aspects of heating and cooling services.
Transparent Pricing: Our team offers upfront pricing, ensuring you have a clear understanding of costs before we begin any work.
Customer-Focused Approach: We prioritize your satisfaction, delivering top-notch HVAC services tailored to your specific needs and preferences.
Comprehensive Heating and Cooling Services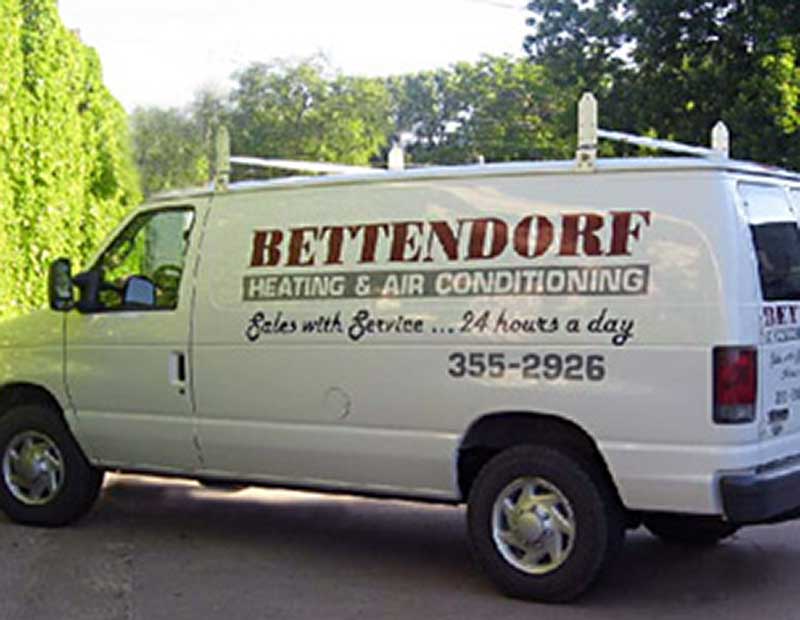 As a full-service HVAC contractor in DeWitt, IA, we provide a wide range of services to ensure your home remains comfortable, including:
Heating and air conditioning installation
Furnace and AC repair
Regular maintenance and tune-ups
Indoor air quality solutions
24/7 emergency support
Our experienced team is dedicated to offering the best heating and cooling solutions for your home.
Experience Exceptional HVAC Services in DeWitt, IA
Don't settle for anything less than the best when it comes to your home's comfort. Reach out to Bettendorf Heating & Air Conditioning, the trusted HVAC contractor in DeWitt, IA. Request a quote today and let our team provide the heating and cooling services you need for year-round comfort.