Dubuque, IA Furnace Maintenance
Heater Maintenance Services You Can Trust
When you need furnace maintenance, you need to call the professionals at Bettendorf Heating & Air Conditioning. You can depend on us to make sure your system is running efficiently and keeping you warm during the cold winter months. We offer service contracts that ensure we'll return to your property at regular intervals to provide you with heater maintenance. Our service is second to none which means we get the job done right the first time. We won't leave your home until we are confident your furnace is operating the way it should. Don't trust your furnace maintenance to just anyone. You need an experienced tech that can diagnose problems and make the needed repairs.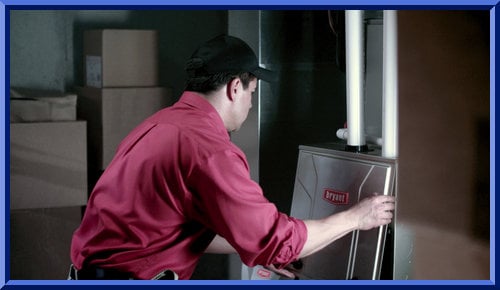 Furnace Maintenance to Correct Small Problems
If you're having any problems with your furnace, the professionals at Bettendorf Heating & Air Conditioning will diagnose the problem and make the necessary repairs. We will correct small problems before they become expensive repairs. Not only can we catch small issues with your furnace, but by regularly maintaining your furnace, you'll be extending its life and maximizing its efficiency.
Call Us For Furnace Maintenance
If you think there might be a problem with your furnace, don't ignore it. That's the worst thing you can do. If there's a problem, it will only get worse if you let it go. The first thing you should do is call the professionals at Bettendorf Heating & Air Conditioning. We have many years of experience and can provide you with prompt and reliable services. Our number one priority is the satisfaction of our valued customers. When you call us you can expect courteous service from a friendly associate who will be ready to answer all your questions. If you're interested in heater maintenance services, give Bettendorf Heating & Air Conditioning a call today.