Dubuque, IA Reliable HVAC Contractor
Expert HVAC Installation in Dubuque, IA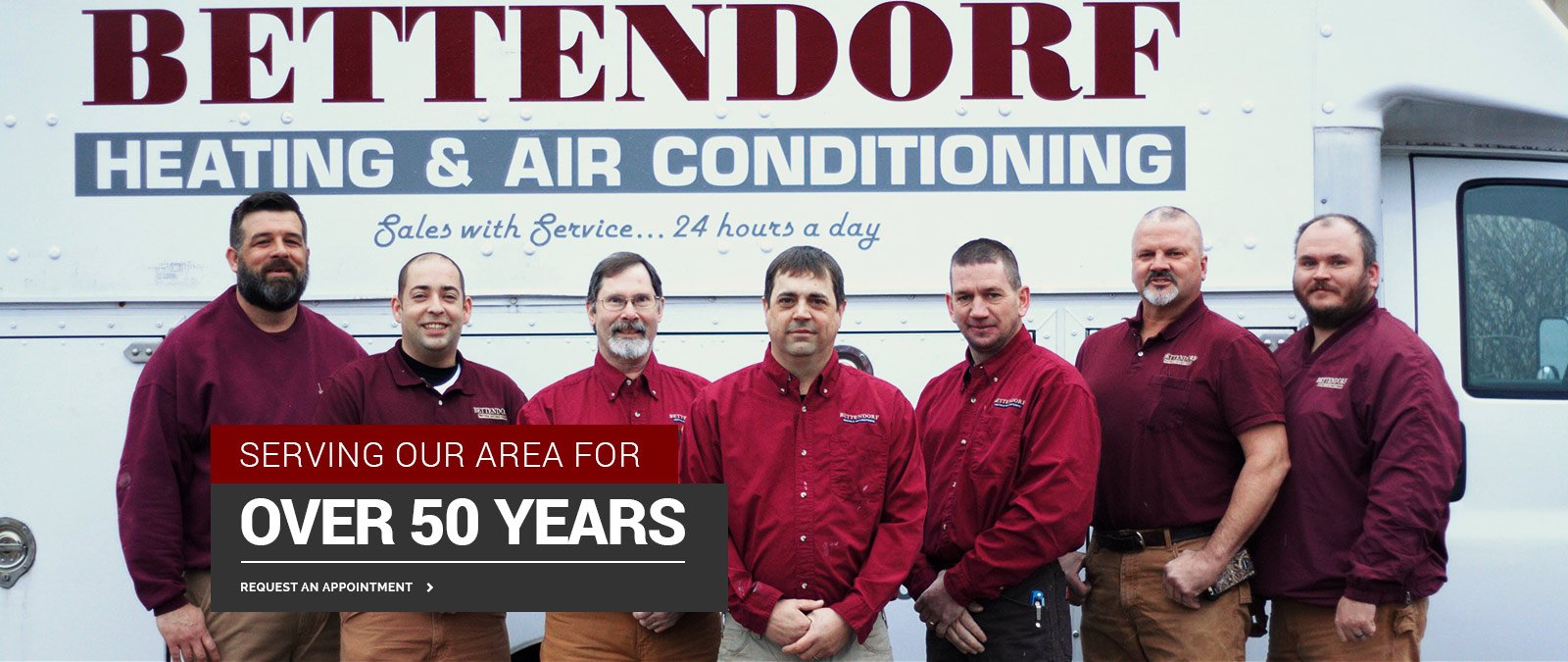 Whether you're looking to replace an outdated system or your current HVAC equipment is too costly to repair, Bettendorf Heating & Air Conditioning is the go-to choice for expert HVAC installation in Dubuque, IA. Our skilled HVAC contractors ensure your new system is properly installed and functioning optimally before we leave your home.
Responsive HVAC Repair in Dubuque, IA
System failures can be inconvenient and uncomfortable. When you need a reputable HVAC contractor with a proven track record for providing top-notch repair services, trust Bettendorf Heating & Air Conditioning. If your air conditioning isn't cool enough or your heat is blowing cold air, our team can quickly diagnose and resolve the issue. Your heating and cooling system may need repair if:
The system hasn't had regular maintenance
You notice abnormally high heating and cooling bills
There are uneven temperatures in different areas of your home
The thermostat fails
Count on our 24-hour service for prompt, reliable repairs to keep your home comfortable year-round, regardless of the weather.
Comprehensive HVAC Maintenance in Dubuque, IA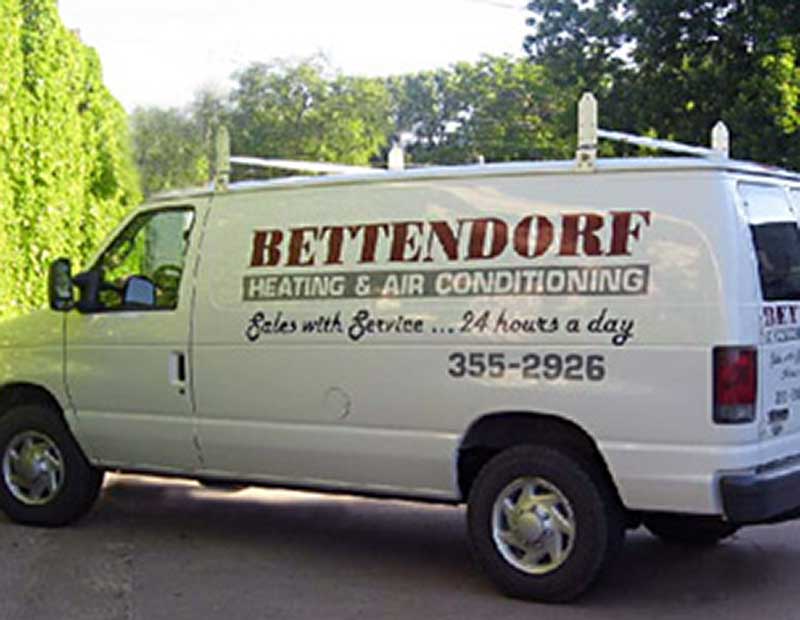 Regular HVAC maintenance is crucial for safety, efficiency, and system longevity. Our service contract ensures your heating and cooling system receives consistent, professional maintenance. Our skilled HVAC contractors detect and address minor issues before they become costly problems, helping extend the life of your equipment.
Choose Bettendorf Heating & Air Conditioning for exceptional heating and cooling services in Dubuque, IA. Our experienced HVAC contractors are dedicated to keeping your system running smoothly. Contact us today to learn more about our comprehensive offerings.