Furnace and Heating Repair Services Eldridge, IA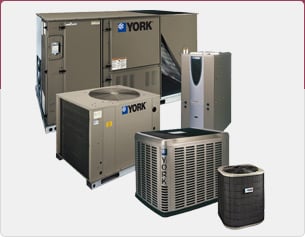 What to make sure your Eldridge, IA home stays warm and toasty throughout the fall, winter, and spring seasons? Bettendorf Heating & Air Conditioning offers heating and furnace repairs that will get your furnace or heater back to peak condition quickly and at a competitive price.
Decades of Furnace Repair Experience
Bettendorf Heating & Air Conditioning has been providing furnace and heating repair services in the Eldridge, IA area since 1965. Having over six decades of experience means that our technicians are familiar with just about every possible problem a furnace or heating unit can have. We know how to diagnose problems and how to fix problems so that they won't reoccur.
All this experience with furnace repair also means that we have worked with just about every furnace on the market. We know what types of parts they use and we keep a massive variety of parts in stock at all times. This lets us provide the fastest possible furnace repair service when needed.
Customer Satisfaction Is Our Priority
At Bettendorf Heating & Air Conditioning we go out of our way to make our customers as satisfied as possible with their service. One way we keep our customers happy is with consistent, upfront pricing. After a small diagnostic fee to determine your problem, we provide you with a full quote for all repairs in advance. That price is based on consistent fee table and is highly competitive.
Additionally, we offer financing and rebates to help our customers pay for heating repairs in a simple and affordable way.
Preventative Heating Maintenance and Warranties
While we keep prices low, getting repairs is always more costly than avoiding repairs. At Bettendorf Heating & Air Conditioning we offer yearly maintenance for furnaces and heating units in the fall. This maintenance not only helps you avoid the need for repairs, but also increase the energy efficiency of your heating unit. Furthermore, we offer warranties for all our services, allowing you to save money if you should need repairs again in the future.
Contact Us Today
Furnace repairs should never be put off. If you need furnace repairs in Eldridge, IA, contact us today for fast repairs at low prices.