Furnace Installation Services
For Eldridge, IA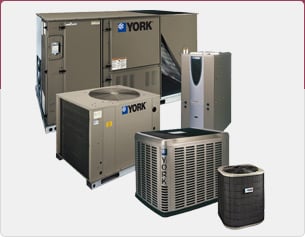 The winter chill in Eldridge, IA can be frightful. Even some spring and fall days can cause the mercury to plummet. The easiest way to ward off this cold is turn on the furnace and let warm air fill your home. Of course, that assumes that your furnace is strong enough to warm your home. If you find yourself still needing to hide under multiple blankets, even after turning your furnace on, then you are in dire need of furnace replacement. For the best furnace replacement services in Eldridge, IA, you can trust the experts at Bettendorf Heating and Air Conditioning.
Replacement Furnace
The best time to replace a furnace is at the first sign of trouble. Common signs include strange noises coming from your furnace, shockingly high increases in energy bills in the winter, or rooms still being cold even when the furnace is on full blast.
If you identify any of these signs, you should contact the experts at Bettendorf Heating and Air Conditioning immediately. Our experts offer quick service, removing your old furnace and providing furnace installation in a single visit.
Picking a New Furnace
The toughest part of a furnace installation is often choosing the new heating system. At Bettendorf Heating and Air Conditioning, we go out of our way to make that part easy. We provide only the most energy-efficient boilers, furnaces and heating systems on the market, ensuring our customers see lower energy bills during cold months. We maintain a stock of innovative products like:
Variable speed furnaces
Mobile furnaces
Garage hanging heaters
Our experts will provide you with precise details in terms of energy usage, heat efficiency, warm-up times, and more, so that you can best choose which furnace replacement will protect your home and family during colder months.
Contact Us Today
If you are looking for furnace replacement in Eldridge, IA, contact Bettendorf Heating and Air Conditioning today. We will schedule your free estimate as soon as possible. And if you have a heating emergency, you are in luck. We provide emergency furnace installation 24 hours a day to ensure that you and your family are always safe.