Dependable Furnace Maintenance in Eldridge, IA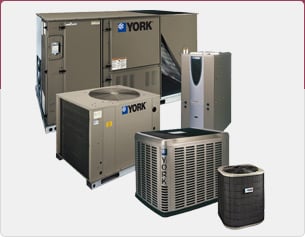 Ensure a comfortable home and avoid unexpected furnace breakdowns with regular heater maintenance services. For dependable furnace maintenance in Eldridge, IA, choose Bettendorf Heating & Air Conditioning.
Benefits of Regular Furnace Maintenance
Investing in furnace maintenance provides significant advantages:
Extended Furnace Life: Routine maintenance helps prevent premature breakdowns, saving you the cost of a full replacement.
Enhanced Energy Efficiency: Maintain your furnace's efficiency and keep energy costs in check with regular tune-ups.
Comprehensive Maintenance Contract with Bettendorf Heating & Air Conditioning
Our furnace maintenance contract includes a yearly fall visit where our expert technicians perform a thorough inspection of your furnace, covering:
Safety Controls
Carbon Monoxide Check
Heat Exchanger
Leak Checks (Gas and Water)
Pilot Assembly
...and more
After the inspection, we make all necessary adjustments to ensure your furnace runs smoothly and efficiently. Enjoy extended furnace life and peace of mind with our maintenance services. Plus, our maintenance contract includes discounted rates and priority service for any repairs throughout the year.
Secure Your Furnace's Performance Today
Start experiencing the benefits of regular furnace maintenance today! Contact Bettendorf Heating & Air Conditioning to sign up for our comprehensive maintenance contract and enjoy a comfortable home with optimal energy efficiency.