Furnace Repair Bettendorf, IA
Have you noticed your home seems more chilly than usual? Can you sense a significant reduction in heat coming out of your vents? You may need furnace repair. The professionals at Bettendorf Heating & Air Conditioning offer furnace repair services for all kinds of furnace issues that may be hindering your systems. We offer emergency services so you don't have to deal with the freezing cold in the dead of winter.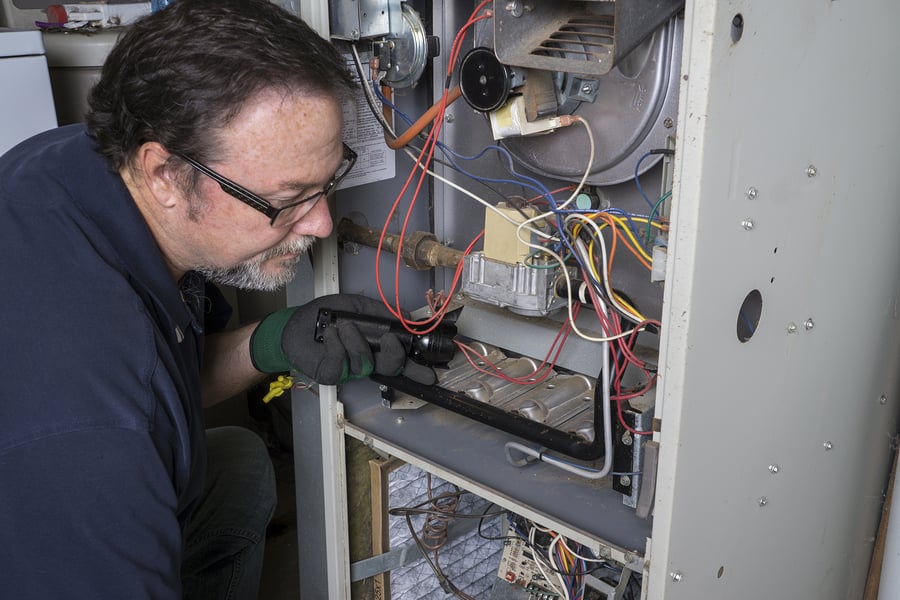 Signs You May Need Furnace Repair
You may experience a variety of these signs if your furnace is beginning to malfunction and operate inefficiently:
Tripped carbon monoxide detector (This is critical and an extremely urgent issue. Get outside into fresh air ASAP).
Abnormal smells coming from the furnace.
Difficulty starting the furnace.
Loud, persistent noises.
Poor air flow.
Lower than normal air temperatures.
Keep on the lookout for these warning signs as your furnace's failure may be a slower process.
Why Choose Bettendorf Heating & Air Conditioning?
We pride ourselves on our outstanding work and guarantee 100% satisfaction. With quick responses day or night, we do all we can to earn your trust.
Free estimates.
Factory-trained technicians.
24-hour emergency services.
Digitally connected to our service staff.
Call us today so we can get started on bettering your home's temperature!