Furnace Replacement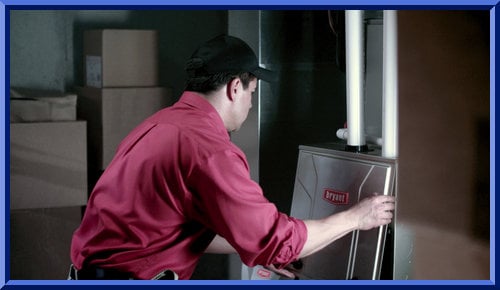 If your furnace has reached the point of no return or has undergone so many repairs that the cost of repair and maintenance is starting to outdo what the cost of furnace replacement would be, it is time to upgrade. Along with the benefit of saving money, time, and headaches, you will be enjoying more energy efficient savings and better comfort. With Bettendorf Heating and Air Conditioning, you don't need to worry about what type of furnace to get since you've never had to think about it before. Simply talk to our experts and we will guide you through the process considering your home and budget.
Energy Efficient Furnace Replacement
After we remove your old system, a new, energy efficient system will be instsalled for better savings on your energy bill through more optimized energy usage. In the long run, you will save on the cost through these energy savings.
For our pros, furnace replacement is easy. We have been providing furnace replacement and other HVAC services since 1965. We are experienced with a variety of makes and models and are fully trained to handle a variety of HVAC situations.
Why Choose Pros?
Proper removal of an old furnace is crucial during the replacement process. Improperly removing a furnace can cause damage to ductwork or worse, there is a potential for gas leaks when replacing the furnace. This is why you should not pursue this as a DIY project or leave it in the hands of an HVAC company that is not reputable. Luckily, when you choose Bettendorf Heating & Air Conditioning, you get a team that will ensure the job is done well and done right

Contact Us
For more questions and information about our furnace replacement services, please give us a call. We provide free estimates, 24 hour emergency service, flexible financing options, and more! We look forward to working for you and creating a more comfortable home with higher efficiency for you.