Professional Heater Maintenance Services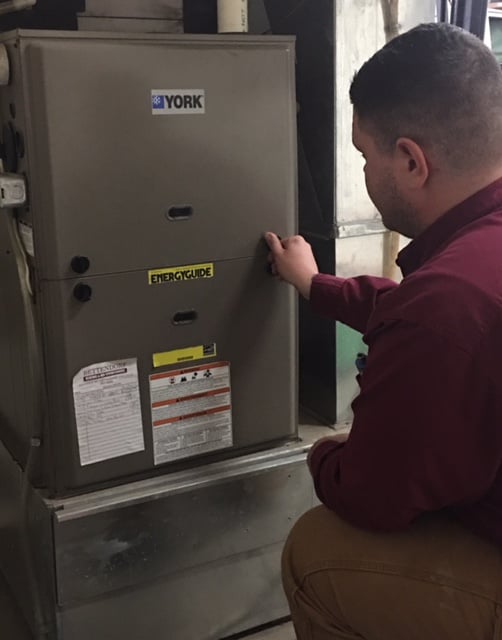 Much like an automobile, at a bare minimum, every heater should be inspected and maintained at least once a year. If you are looking for the best possible protection for the heater in your home or business, a maintenance plan that includes inspections in both the spring and fall is optimal. For home and business owners that live near Bettendorf, IA, the heater maintenance services from Bettendorf Heating and Air Conditioning are the surefire way to protect this valuable appliance.
Benefits of Maintenance
Maintenance for your heater is important for two major reasons. First, it highly decreases the likelihood of experiencing a major breakdown, especially when that maintenance is performed shortly before the start and after the end of the cold season. A major breakdown can potentially costs thousands to repair or replace, while minor maintenance repairs cost very little.
The second reason to keep your heater well maintained is efficiency. A well maintained heater offers better efficiency in terms of energy costs. This can result in hundreds of dollars of saving each year on utilities. In fact, for many customers, yearly maintenance costs less than the amount they save on heating and energy costs.
Heater Maintenance Plan
The heater maintenance plan offered by Bettendorf Heating and Air Conditioning is comprehensive plan that includes both semi-yearly inspections and repair discounts. With this plan your heater will receive a complete inspection and cleaning in both the spring and fall. Our experts are skilled in detecting common problems that can arise after regular use (spring inspection) and after minimal use (fall inspection), which means we can detect problems before a failure occurs.
Furthermore, should your heater require any repairs, no matter how major or minor, you will receive a 10% discount on all such work. This plan applies whether or not you originally purchased the heater from us.
Contact Us Today
Whether your heater is brand new or has more than a few years on it, the heater maintenance services at Bettendorf Heating and Air Conditioning will save you money in the long run. Contact us today to get started with a plan that protects your home or business.