Heating Maintenance Services in Colona, IL
Don't get caught in the cold; make sure your heating system is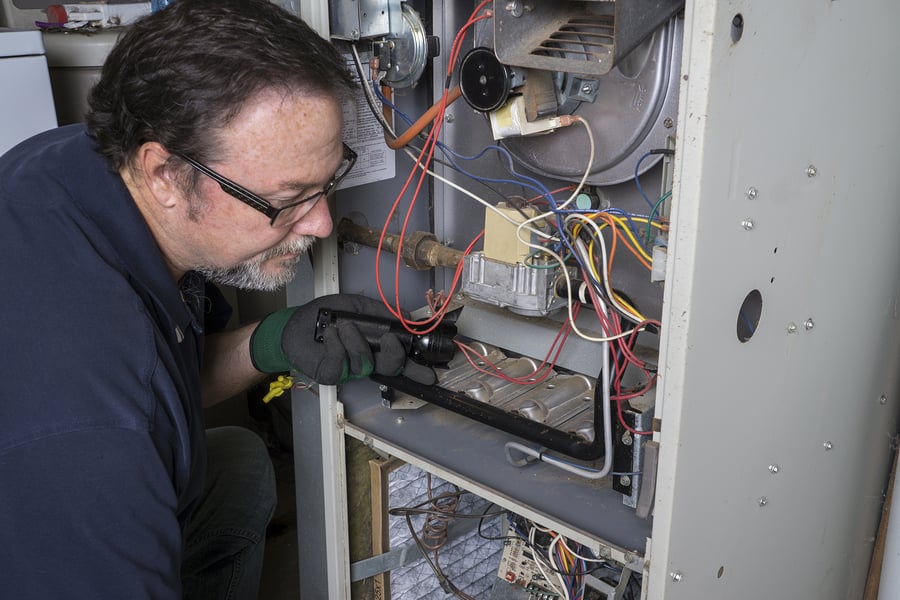 regularly maintained. You'll find the problems before you feel them and keep your furnace in optimal condition. For the best heating maintenance services you'll find in the Colona, IL, area, turn to Bettendorf Heating & Air Conditioning.
Maintenance for New and Old Heating Systems
Whether you have an older heating system or newer furnace, it's still important to perform maintenance before the cold winter months set it. Our expert technicians are trained to handle any type of heating system.
Going beyond regular furnace maintenance, we're able to do a complete furnace cleaning and tackle repairs as they're found. Additional fees may be required, added to our reasonable rates, if any are needed. If required, we're able to handle a full system replacement for you.
Routine Fall Heating Maintenance:
Check thermostat
Check all safety controls
CO (carbon monoxide) check
Check, clean, and adjust burner for efficiency
Check and adjust pilot assembly
Inspect heat exchanger for safety
Lubricate all moving parts where required
Check belt and adjust tension where required
Change or clean filters (Filters additional)
Check gas piping to furnace for leaks
Operation and safety check of system
Contact Us Today
Contact our team at Bettendorf Heating & Air Conditioning to get our heating maintenance completed in your Colona, IL, home. We'll be happy to get your furnace or boiler ready for the winter months!