Heating Maintenance Services in Le Claire, IA
Rely on Bettendorf Heating & Air Conditioning to help you keep your heating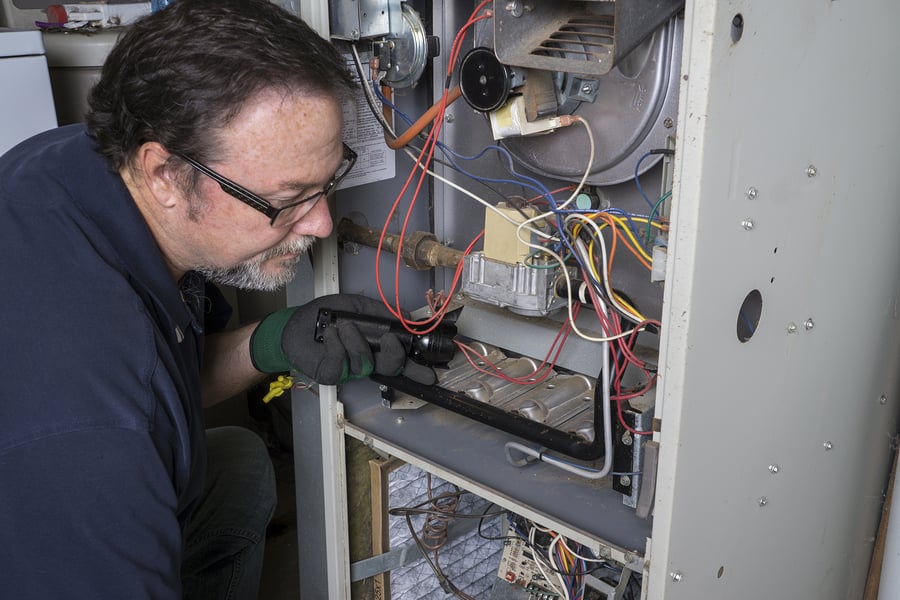 systems well maintained and operating smoothly. Find the problems before they arise and keep your heating system running at peak efficiency with routine maintenance performed by our expert technicians.
Perfect for New and Old Heating Systems
Whether your heating system is brand new or old, it's important that it undergoes regular maintenance. Our team is equipped to handle any type of furnace, boiler or other type of system, regardless of age, from cleaning, regular check-ups and even necessary repairs.
Part of Routine Fall Maintenance
With our maintenance service, we will perform a thorough look at your heating system:
Check thermostat
Check all safety controls
CO (carbon monoxide) check
Check, clean, and adjust burner for efficiency
Check and adjust pilot assembly
Inspect heat exchanger for safety
Lubricate all moving parts where required
Check belt and adjust tension where required
Change or clean filters (Filters additional)
Check gas piping to furnace for leaks
Operation and safety check of system
Contact Us
Prepare for the cold months around Le Claire, IA, by making sure your heating system is in perfect working condition. Make heating maintenance easy with Bettendorf Heating & Air Conditioning.