Heating Repair Services For Dubuque, IA
Living in the Dubuque area and having issues with your heating system? Get in touch with us at Bettendorf Heating & Air Conditioning, we service businesses and homes alike.
High quality service
Highly trained technicians
Work on all types of heat systems
24/7 emergency service available
Free estimates
Rebates
Promotions
Financing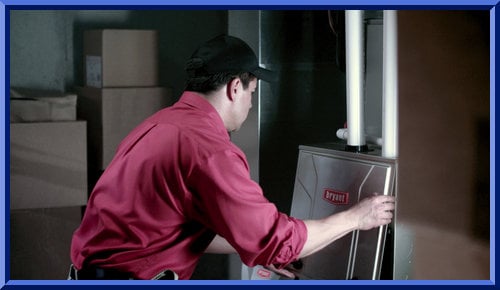 Dubuque can have some pretty cold winters, and no one wants to be left out in the cold with a heating system that suddenly shuts down. This is why Bettendorf Heating and Air Conditioning are available 24-7 for call-outs. We understand that a heating system can be running perfectly one day and then unexpectedly stop working the next, and we pride ourselves in being available to our Dubuque customers in their time of need.
Bettendorf Heating and Air Conditioning have been in operation for over 50 years, making us the trusted and experienced team to use. We have in-depth knowledge of heating and cooling systems and are able to repair or replace any system you may have installed. Our technicians are factory trained, and we offer free estimates, run promotions, and can also offer financing options if needed.
We cover routine call-outs and encourage you to have your system looked at yearly so we can keep it running optimally and extend the longevity of the heating system in your home or business. Heating systems suffer wear and tear over the years and if not maintained they may not be working at optimum level. Your heating system may still be running but not doing a very effective job. We will gladly do an inspection for you and recommend what is needed to have your heating running at 100% once more.
A few things to look out for :

Strange noises
High energy bill
Brief, sporadic cycling
You can never seem to get the temperature high enough
Yellow pilot light (for furnaces)
If you know your heating system has failed or you think you may be experiencing one of these signs and your heating is starting to show signs of concern, give out experts a call! We will be able to diagnose the problem and provide you with a free estimate on repair costs!
Contact Us
If you are in the Dubuque, IA area and need expert heating repair services, depend on Bettendorf Heating & Air Conditioning. We look forward to helping you and making your home more comfortable!