Heating Repair Services Eldridge, IA
If you are in the Eldridge, IA area looking for high quality heating repair services, look no further than our team of professionals! Aside from our high quality repair services, one of the major advantages of our heating repair company is our digital connection to our service staff. Making it easier for us to provide you with better customer service and coordinate service calls easier. We truly value your business and want to provide not only the best service but best customer service possible.
Our Heating Companie's Advantages
Free estimates
Factory trained technicians
Financing
Promotions
50+ years of experience
Emergency Heating Repair
When your heat fails in the middle of winter, you will need fast service, and we can provide that to you. We will also provide a free estimate which will allow you to make a timely decision. We understand that unexpected breakdowns can occur at inopportune times, and finances may be a hardship at the time. This is why we provide financing options. Your best course of action if you have experienced an emergency heat failure is to give us a call. We will be honest with you and transparent to see if we are a good fit for you.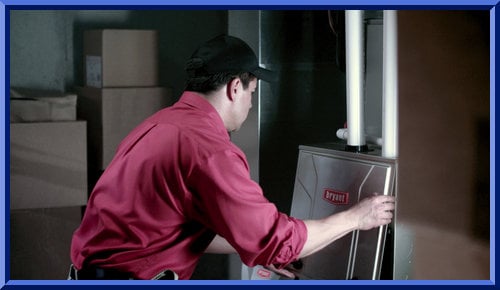 Signs You May Need Heat Repair
Aside from the obvious need for heating repair when your system completely fails, there are red flags to look for that may indicate problems that will either get worse or continue to provide you sub-par results for your cost. If you experience strange loud noises, weird smells, unusually high energy bills, worse airflow, less heat, or short cycling, there could be a number of issues. Sometimes, it is not even the heating unit itself, but possibly a faulty thermostat. The best course of action is to look for these signs, but call our experts if you suspect some of these warning signs to be taking place.
Contact Us
We look forward to helping you. Please contact us today and let us know what kind of system you have and what the problem is. Our experts will be on it in no time!
Contact Us