Bettendorf Heating & Air Conditioning Heating Repair Services; Rock Island, IL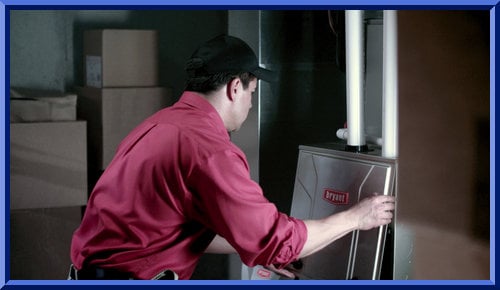 Home systems can be unpredictable, often malfunctioning at the most inopportune times, which is why you need a dedicated heating repair service provider in handy. While some homeowners attempt to do their repairs, things do not often go according to plan. A professional technician is better trained and equipped to fix your heating unit for longer-lasting results.
In some cases, heating units will gradually fall into disrepair showing signs of reduced performance over time. It is easy to keep procrastinating repairs with busy schedules or expensive repair costs. At Bettendorf Heating, we understand the dilemma, which is why we offer great financing options and excellent customer service.
We pride ourselves on offering the best promotions in Illinois. You can rely on our factory-trained technicians to service and repair any heating unit model in your home. We have years of experience dealing with mobile furnaces, infrared heaters, electric heaters and your ordinary LP furnace.
How Can You Tell Your Heating Unit Needs Repairs?
Keep an eye out for any signs of decreasing performance, as this might be a telltale sign that your system needs servicing. If you notice strange sounds emanating from the unit, then heating repairs are needed right away. Other signs to look out for include:
Weak airflow
If it's hard to turn the heating unit on and off
Difficulty in operating the unit
Unprecedented high energy bills
Our optimized heating repair services can increase the life span of your heating unit, saving you money and time. If you are looking for heating repairs in Rock Island, IL, get in touch with us for free estimates, exceptional promotions and financing options for your heating repair needs.
Why Choose Bettendorf Heating & Air Conditioning?
We have over 50 years of experience in the heating repair and HVAC service industry. Our technicians are thoroughly trained and experienced in dealing with all manner of trouble arising from a heating system.
If you're looking for the finest heating repair services in Bettendorf or Rock Island, IL, give us a call today. We will send a repair guy over to assess the problem and provide a free quote, after which repairs can begin immediately.