Air Conditioning Repair Services in Moline, IL
When temperatures soar in Moline, IL, a well-functioning AC unit is crucial for comfort. If your air conditioning system is not performing up to par, it's time to call the experienced HVAC professionals at Bettendorf for prompt and reliable air conditioning repair services.
Bettendorf: Your Trusted Choice for AC Repair and Cooling Services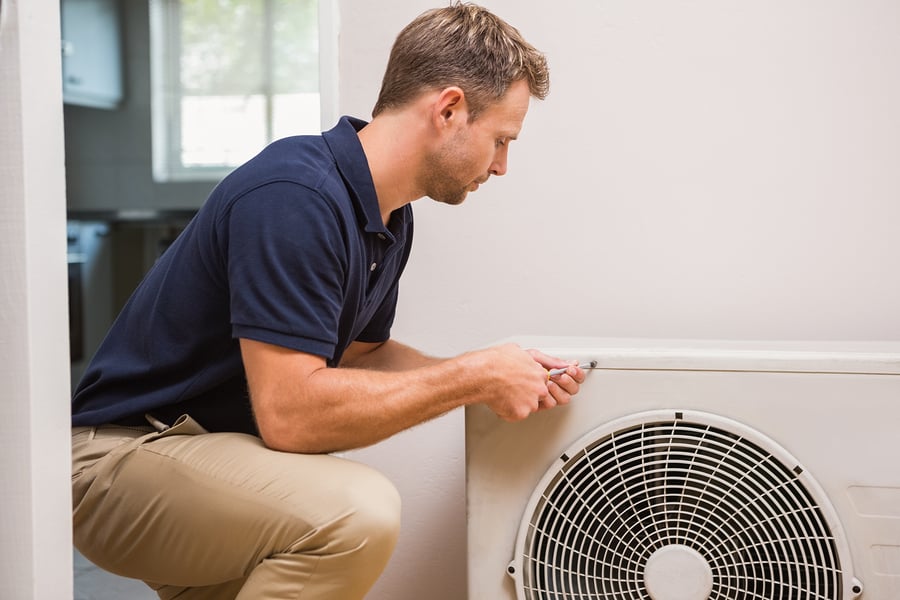 Since 1965, our family-owned business has proudly served Moline, IL, and the surrounding areas. We are committed to our customers' satisfaction, which means providing dependable AC repair and cooling services 24 hours a day, 7 days a week. Our highly trained and certified technicians specialize in air conditioning installation, repair, and maintenance. When you choose Bettendorf, you can expect our technicians to arrive in a company vehicle, wearing clean uniforms, and ready to address your cooling needs.
Our well-equipped training room ensures our technicians stay up-to-date on the latest air conditioning repair techniques and technologies. With thousands of parts in stock, we can quickly and efficiently fix your AC unit and get your home cool again.
For your peace of mind, we offer transparent pricing. We charge a basic diagnostic fee and provide a detailed estimate from our price book, ensuring no surprises or hidden costs.
Preventative AC Maintenance to Keep You Cool All Summer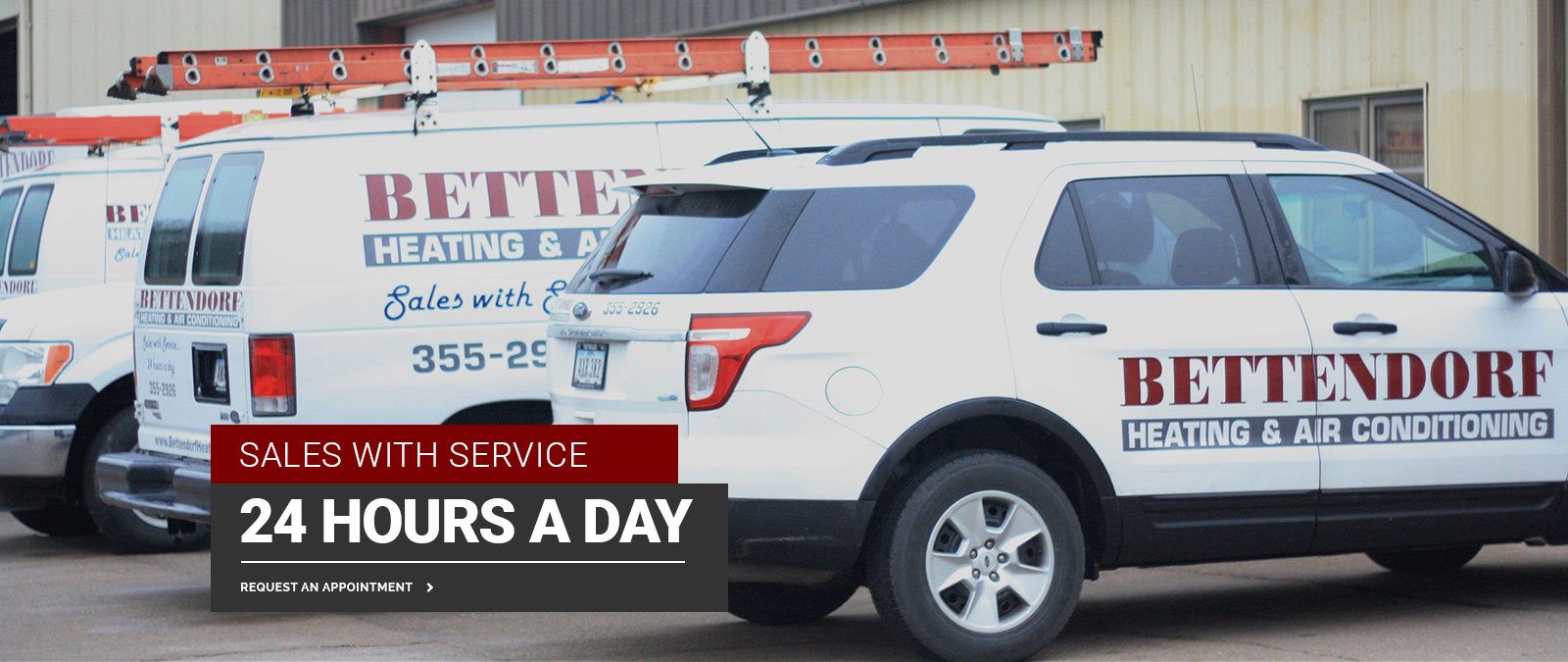 Regular maintenance is essential to keep your air conditioning system running efficiently. We offer preventative maintenance services, including seasonal tune-ups and AC checkups, to ensure your unit is ready for the hot summer months.
Contact Us Today for Expert AC Repair in Moline, IL
Don't let a malfunctioning air conditioner disrupt your comfort. Contact us today to schedule expert air conditioning repair services in Moline, IL, and stay cool all summer long.