Moline, IA Boiler Repair and Maintenance
Major Faults of a Boiler
When your faucet produces cold water or too hot water than the required, it's a sign that boiler repair options should remain put in place. However, more features will notify you that your boiler is not working well. They include unusual sounds, slow heating of water, increased water and energy usage and cooling of water after moderate use. The above are some of the significant signs of a boiler breakdown, but there might be other signs that may arise such as the boiler becoming completely dead.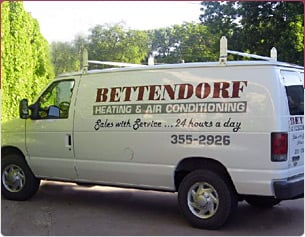 If any of these abnormal signs begin to occur, you will need to seek boiler maintenance guidance on how to fix the problem. Among the first options in Moline, IL is to acquire services that will ensure that the problem gets eradicated quickly and permanently. For a guarantee and better boiler repair services, you will need to seek experienced and well-trained technicians for the job.
Acquiring Professional Services
On seeking best boiler repair services, you will need to receive exceptional expertise from qualified technicians who have unmatched standards. Get services from a business that has much experience in the boiler maintenance industry and with a pocket-friendly cost. With different styles of boilers in the market today, a business with knowledge on all the boiler products in the market can be of great importance in solving any boiler problem.
As most boilers require fast repair and maintenance services, acquire a business with emergency service delivery options and with all the necessary tools and equipment for the task. Moreover, ensure that the services offered have a warranty and a plan for boiler maintenance, which is a guarantee for an extraordinary means of acquiring boilers repair services soon.
Find out more on boiler maintenance by contacting us.