Moline, IL Furnace Repair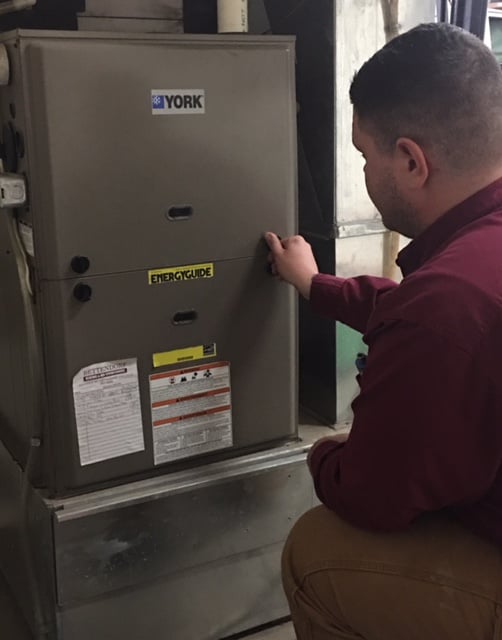 Bettendorf Heating & Air Conditioning is a leading HVAC service provider for Moline, IL. As a family-owned and operated company, we pride ourselves on providing exceptional customer service. If you require expert furnace repair services or AC maintenance, be sure to contact us to schedule a service appointment.
Experienced and Reliable
Bettendorf Heating & Air Conditioning features carefully screened and highly skilled technicians to deliver our AC and furnace repair services. Our techs are certified and eager to treat your HVAC unit as if it was their own. When you contract with Bettendorf Heating & Air Conditioning, you can expect our techs to show up on time and in a company-marked vehicle. We routinely stock an extensive array of commonly needed parts so we can often make the needed repairs right on the spot. Because our technicians regularly train to keep abreast of new industry practices and new models of furnaces and AC units, you can depend upon their consummate skill to maintain your HVAC system.
24/7 Service to Moline, IL
If you experience a furnace or AC breakdown after business hours, you can call Bettendorf Heating & Air Conditioning for our 24/7 service. We regularly answer emergency calls to provide our family of customers with the exceptional service they need. We won't leave you out in the cold or sweltering in the heat. You can contact us day or night if you are experiencing furnace or air conditioning problems.
Fair Pricing
Bettendorf Heating & Air Conditioning has been in the heating and cooling business since 1965. One of the reasons behind this longevity is our commitment to providing customized service at a fair price. Our technicians will deliver upfront costs regarding repairs and replacement of parts. We charge an affordable diagnostic fee, but also bring along out standard repair book to every job so we can easily inform our customers about the costs of all services.
Contact Bettendorf Today
Whether you require furnace repair, AC maintenance, or installation of a new HVAC system, Bettendorf Heating & Cooling can provide you with the services you need. If you live in the Moline, IL area, be sure to contact us to schedule your routine AC and furnace tune-up or if you are experiencing any problems.