Rock Island, IL Air Conditioning Installation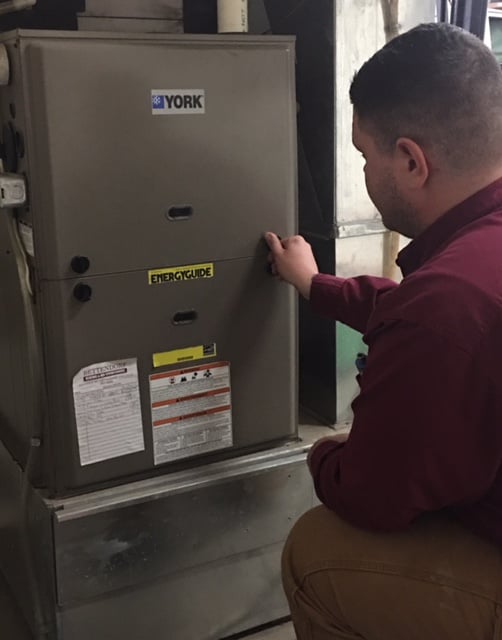 When you need the best air conditioning installation company, look no further than Bettendorf Heating and Air Conditioning. In business since 1965, we proudly serve Rock Island, IL and the surrounding Quad Cities area. Our professional and experienced team has been providing quality AC installation and replacement services for 50+ years. Let our experts take care of the AC installation so you can sit back, relax and enjoy the cool air.
Our Air Conditioning Installation and AC Replacement Services
Here's what you can expect from Bettendorf Heating and Air Conditioning:
We start with a free estimate
We provide a professional analysis of your needs and make recommendations to fit your home, lifestyle and budget
We provide a quick response, anytime, day or night
Our technicians are factory-trained
We provide 24-hour emergency service
We are digitally connected to our service staff
Our technicians are uniformed and drive company marked vehicles for your safety
Air Conditioning Systems
We carry Affinity™ Series York air conditioners, which are split system air conditioning units offering higher energy efficiency than standard models. These units also have the QuietDrive™ Comfort System, which means very quiet operation. York air conditioners are top of the line and the only system on the market that gives you a choice of seven exterior colors, plus the most innovative, up to date technology on the inside.
As a York contractor, our technicians are trained and qualified to install and service York equipment. You can trust your home comfort system is installed properly, and that it will work efficiently for years to come.
Easy and Affordable AC Replacement
Take the stress out of air conditioning installation and replacement; let the experts at Bettendorf Heating and Air Conditioning take care of all of your installation needs. We are convenient and affordable, standing by to install your air conditioner today. Give us a call at 563-355-2926 or contact us, so we can give you a free estimate and make a plan for your air conditioning installation needs. You know you'll have a higher quality installation from us, because we always give you our best.