Rock Island, IL Air Conditioning Repair
Your air conditioner is making a strange sound and isn't emitting nice, cool air the way it used to. It's time to call Bettendorf Heating and Air Conditioning, for all of your air conditioning and central air repair needs. Bettendorf Heating and Air Conditioning is a family owned and operated company that has been in business since 1965. We have the experience and knowledge to handle any central air problem.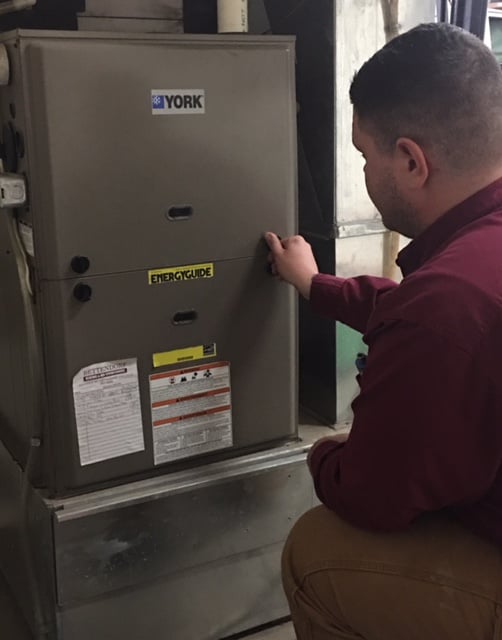 When Do You Need Air Conditioning Repair?
If your air conditioner doesn't seem to be working as efficiently and you notice higher electric bills, it's time to call a professional air conditioner repair company. If you notice leaking or the unit isn't running at all, an air conditioning repair service can assess the problem and help to determine if it can be repaired or has to be replaced entirely. Don't wait for your AC unit or central air system to fail entirely before calling an air conditioning repair service.
Why Hire Bettendorf Heating and Air Conditioning?
We offer flat rate pricing so you are never surprised by the final cost. We charge a diagnostic fee to determine your problem and our technicians carry a standard price book so you know up front what the costs will be.
Our technicians are trained and up to date on all makes and models of air conditioners and central air units. They are also available 24/7 for emergency repairs.
Our technicians wear easily identifiable Bettendorf shirts and drive company trucks with the Bettendorf logo for your safety.
Our technicians are courteous and friendly, and trained and equipped to keep your equipment safe.
We offer seasonal tune-ups and inspections.
We offer financing options, with a simple application and funding process.
Give Us a Call Today to Inquire about Our Services
Contact Bettendorf Heating and Air Conditioning or give us a call today. At Bettendorf Heating and Air Conditioning, we are 100% committed to giving you the best customer service available. We are the most trusted air conditioning repair company for Rock Island, IL.