Furnace Repair Services For Rock Island, IL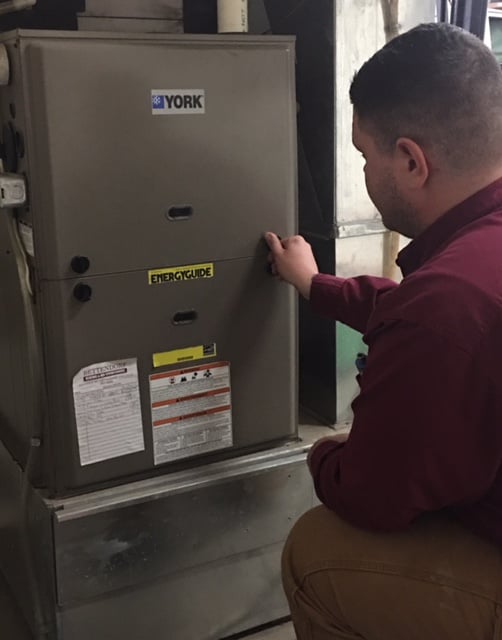 Bettendorf Heating & Air Conditioning the premier HVAC service provider in Rock Island, IL. As a family-owned and operated company (since 1965), Bettendorf Heating & Air Conditioning is dedicated to providing outstanding customer service complemented by expert workmanship. We have the experience and training to maintain any type of residential HVAC system, so whether you require furnace repair or AC maintenance, we can deliver the dependable service you need.
Serving Rock Island, IL 24/7
Bettendorf Heating & Air Conditioning realizes that furnaces and air conditioning breakdowns don't always subscribe to normal business hours. For this reason, we offer our Rock Island, IL customers 24-hour service, seven days a week. If you require emergency furnace repair services, you can count on us to show up at you home with a company-marked vehicle and ready to get your unit back into optimum functioning order.
Certified Heating Repair Technicians
Bettendorf Heating & Air Conditioning employs some of the best AC and furnace repair techs in the region. Our technicians are highly skilled and certified. We train continually in order to stay up to date with new makes and models as well as best industry practices. Our staff is courteous and trustworthy. You can depend on our technicians to provide you with all the upfront information you need concerning your HVAC system and all of its needs.
Competitive Pricing
At Bettendorf Heating & Cooling, we believe that fair pricing is essential. Moreover, our service techs carry a standard repair book to every job in order to provide you with upfront costs of any types of repairs or replacements of parts. We do charge a diagnostic fee, but we also offer outstanding warranties, rebates, and even financing to ensure that our customers get the service and equipment installation they need to heat and cool their homes.
Call Bettendorf Heating & Air Conditioning Today
Whether you require routine maintenance or emergency furnace repair services, be sure to contact Bettendorf Heating & Air Conditioning if you live in the Rock Island area. We keep a vast array of parts in stock and our service technicians are ready to deliver our expert service day or night. To find out more about our heating and air conditioning maintenance and repair services, be sure to contact us today, or call us at 563-355-2926