Air Conditioning Maintenance Services for Rock Island, IL
For expert air conditioning maintenance in and around Rock Island, IL, look to Bettendorf Heating & Air Conditioning. Your AC unit, whatever its make and model, will require a tune-up or repair at some point. Don't be caught in the heat; know who to call when you to keep your AC runninf smoothly.
Parts wear and units age. Our goal for air conditioner maintenance is to help you spot signs of wear and tear before you need major repairs. By maintaining your unit with our expert care, you can get the value you deserve from your AC system.
Air Conditioning Maintenance Services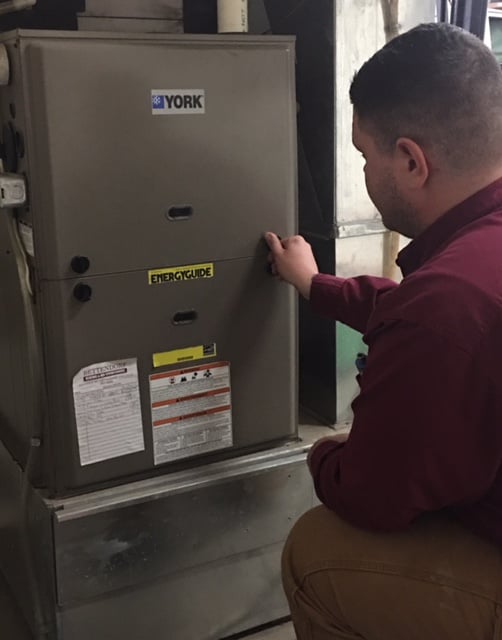 Bettendorf Heating & Air Conditioning features a full line-up of heating and cooling services. When it comes to air conditioning maintenance, our technicians have experience working on any type of residential AC unit.
If you notice that your home hasn't been cooling off as well as in the past, your energy bills have skyrocketed, or you hear strange noises coming from your HVAC system, you should have your unit thoroughly checked over by one of our experienced technicians. We can quickly diagnose your unit's problem and then make the required repair—all at a fair price.
Our Technicians
Bettendorf Heating & Air Conditioning employs top-notch service technicians who are licensed and certified to perform all the services that we offer. Our technicians have the experience and training needed to service any make or model AC unit. We continually train to ensure that our skills are in keeping with the best new industry practices. You can rely on our techs when it comes to everything from air conditioning maintenance to any type of repair to new installations.
Schedule Your AC Maintenance Today
If your AC unit needs a tune-up or any type of fix, be sure to schedule a diagnostic appointment with Bettendorf Heating & Air Conditioning. We routinely work in and around the Rock Island area. We can schedule your appointment when its most convenient for you. Call us and let us maintain your unit with our reliable expertise.