Davenport, IA Air Conditioning Maintenance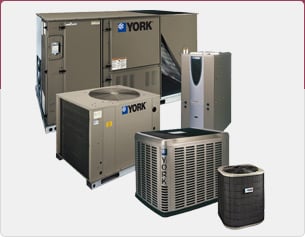 The best time to have your air conditioning system checked over is before the summer begins. During the sweltering summer season, your AC unit could be working overtime, so it's important to ensure that it's in prime working order before those hot summer days and balmy nights come to town. Bettendorf Heating & Air Conditioning features experienced technicians who perform air conditioning maintenance for Davenport, IA, and surrounding regions. If you have an air conditioner, be sure to opt for AC maintenance from a professional service provider like Bettendorf Heating & Air Conditioning.
AC Maintenance for Davenport, IA
Bettendorf Heating & Air Conditioning features licensed AC maintenance service technicians who have the skills and experience needed to maintain any make and model air conditioning unit. When we schedule your air conditioning maintenance, we'll visit your Davenport, IA, home and bring everything needed to inspect your unit. Our goal is to make sure that your air conditioning system is thoroughly cleaned and ready for operation. If we spot any wearing parts or other problems, we can alert you and make the necessary repairs before summer arrives. With routine air conditioning maintenance, you can get more value from your unit and even enhance its longevity.
Affordable Pricing
Bettendorf Heating & Air Conditioning has built its reputation on quality service and affordable pricing. We charge fair pricing for all our work and pride ourselves on delivering up-front costs for services. We'll let you know the price of your Davenport, IA, AC maintenance before we even arrive at your home. If we uncover a problem, we will let you know the cost of the repair before making it.
Schedule Your Davenport, IA, Air Conditioning Maintenance Today
Bettendorf Heating & Air Conditioning is currently scheduling AC maintenance for our Davenport customers. We are happy to schedule an appointment at your convenience. If you have questions about our heating and air conditioning services, which include installation of new systems, be sure to contact us today. We look forward to servicing your AC unit and making sure it's in tip-top condition for the hot and humid weather to come.