Furnace Repair Services For Davenport, IA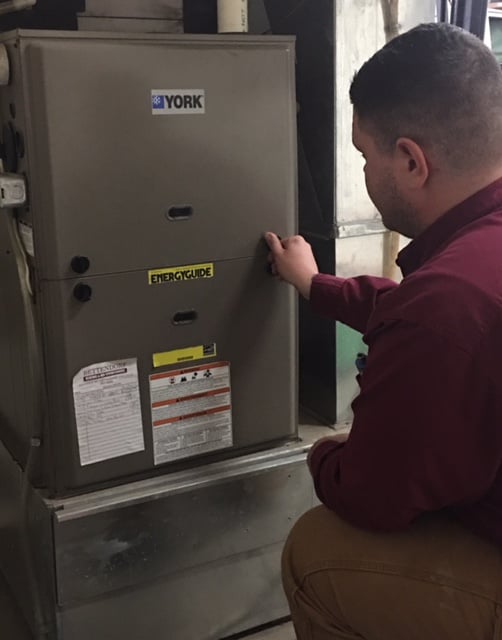 A properly functioning furnace can make all the difference during a cold Iowa winter. Here at Bettendorf Heating & Air Conditioning, we are dedicated to helping residents of Davenport, IA and the surrounding areas to keep their homes warm and comfortable throughout the coldest of nights. One of the best ways to keep your furnace in top working order is to conduct regular furnace repair and maintenance.
Expert Furnace Repair Technicians
At Bettendorf Heating & Air Conditioning, we offer comprehensive furnace repair services, no matter the time of year. It is better to have your furnace repaired during the summer so that it is ready to go before you need it. However, we can gladly repair your furnace during the dead of winter as well. Our technicians are on call 24 hours a day to assist our clients with all of their furnace repair needs.
The technicians who provide our furnace repair services are all highly trained in all types of furnace repairs. We will gladly take a look at your furnace to determine exactly what is necessary. Our technicians will provide you with a detailed estimate of any costs involved before they begin the work to ensure that there will not be any surprises when the bill arrives.
Our Other Heating Services
In addition to furnace repair services, we can also install new furnaces and air conditioning units. We also offer ongoing furnace maintenance contracts to help our clients keep their appliances working efficiently and safely for many years to come. If you are concerned about the workings of your Davenport, IA furnace, we would be happy to send a technician out for a consultation.
About The Bettendorf Heating Service
We strive to always engage with our clients in an honest and straightforward manner. Our integrity is one of the cornerstones of our business, and we take great pride in it. If you are unhappy with our service in any way, we will do everything we can to rectify the situation. The satisfaction of our clients is one of our top priorities.
Contact Bettendorf Today
For more information about the best heating and boiler repair in Davenport, you can get in touch with us through our contact form or by calling us at 563-355-2926.