High Quality Heating Services
Available in Eldridge, IA
Bettendorf Heating & Air Conditioning provides excellent heating services for the Eldridge, IA area. If you are in Eldridge, IA, and need heating installation, repair or maintenance, look no further than our Team and contact us.
The bettendorf Advantage
Our team of trained experts and dedicated customer service professionals aim to provide excellent service from start to finish. Operating since 1956, you can trust our experience with various heating systems from furnaces to boilers. You can also trust our dedicoation to providing you with the exceptional service you're looking for when you need it most.
Free estimates
Factory trained technicians
Financing
Promotions
50+ years of experience
Emergency Heating Services
We understand that timing isn't always good when it comes to breakdowns. In fact, it is fairly common for heating systems to fail during the coldest days of the year. When this happens, you can rely on us for quick responses and fast service.
Our Heating Services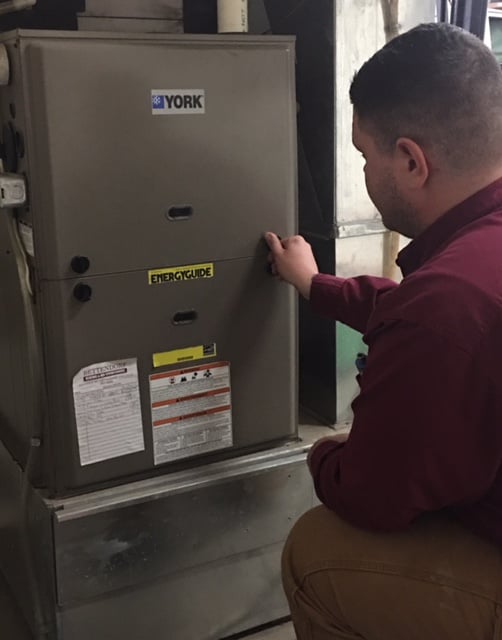 Part of the success from our heating company is the use of highly efficient heating systems. Whether it is a furnace we are installation or a radiant heating system, you can expect improved energy bills. We will provide custom heating installation based on your home's needs, while sticking to the best industry practices for optimal results.
When your heating system fails, expect exceptional repair from our professionals. We are trained to repair a wide variety of makes and models. Our repair services are fast and available for emergency situations.
Heating maintenance is not always the most enticing purchase, but it is a very strategic service for your wallet long term, and for your comfort. Not only will we make sure your system is running at maximum efficiency, but it will help us screen for smaller problems that could snowball into costly breakdowns if left unattended.
Contact Us Today
When you need better heating solutions, wait no longer and call our team today. We can't wait to help you out and make a difference in your home!