High-Quality Heating Systems
Available in Rock Island, IL
A high-quality, efficient heating system is essential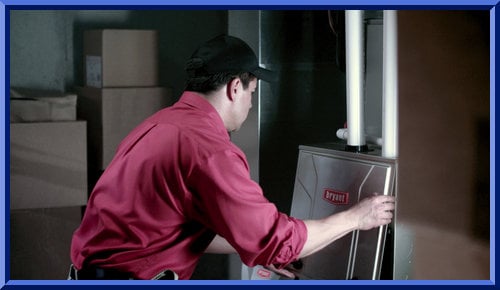 to make it through the bitter cold months comfortably in Rock Island, IL. So whether you're in need of a new furnace, an HVAC tune-up or want a repair company's phone number on hand, look toward Bettendorf Heating and Air Conditioning.
Count on:
Free estimates
Factory trained technicians
Financing Options
50+ Years of Experience
Founded in the 1950s, we offer years of experience that you see every time you work with our team. We focus on providing the best service – not just when we're in your home working with your heating system. You get the best heating services from the first time you speak with our team.
Our Rock Island Heating Services
Don't wait until you need heating services to have a team you can trust. For all your heating needs, count on one team: our team.
Save yourself from problems with your heating system by detecting them early. Call the reliable team at Bettendorf to perform a routine maintenance check on your heating system. With a seasonal maintenance visit, you'll be able to make sure your system is running smoothly and spot small problems before they become big ones.
Whether it'll be your new home's first heating system or it's time to upgrade the old furnace, you want to find a company that will install it right the first time. At Bettendorf, our team of expert HVAC technicians will help you find the most efficient system that will meet your needs and then have it installed in no time.
Sometimes the worst happens and your heating system breaks. Call Bettendorf for a repair in Pleasant Valley available 24/7. We'll be able to diagnose the problem, regardless of the type of system and have it fixed in no time.
Contact Our Team Today
Contact the Bettendorf team today to learn more about our Rock Island, IL, heating services. We'll be happy to answer any questions, provide a free estimate and schedule you for your seasonal tune-up today.