Trustworthy Heating Services
Available in Le Claire, IA
Don't wait until it's too late. Find a company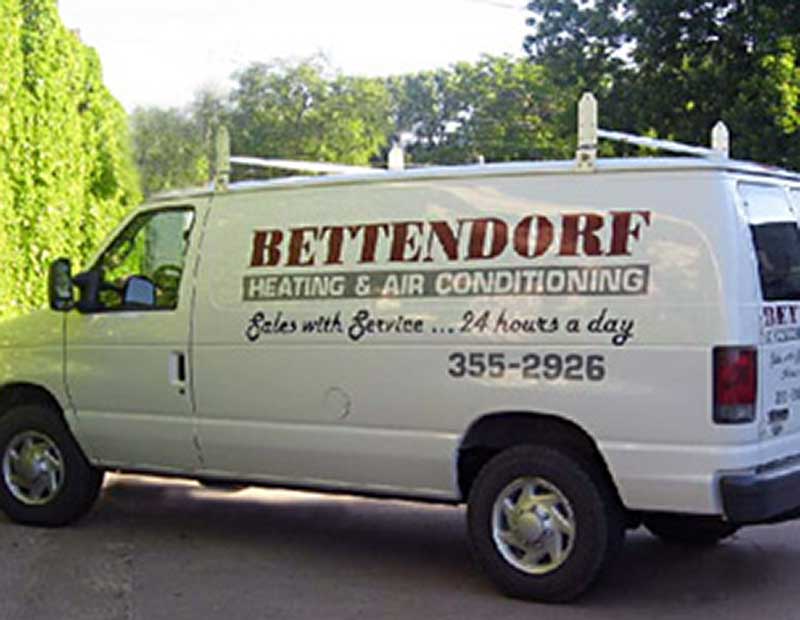 you can trust to handle your various heating services in the Le Claire, IA, area.
When you're in need of heating services, from maintenance to repair, give Bettendorf Heating and Air Conditioning a call!
Count on Our Skilled Heating Contractors:
Free Estimates
Special Rebates & Promos
Financing
24 Hour Emergency Service
Choose One of Our Le Claire Heating Services
At Bettendorf Heating and Air Conditioning, we offer services relating to all things HVAC and furnaces. You can count on high quality service and experience with a wide range of furnaces, boilers and other heating systems. Highly trained and experienced, the Bettendorf team is ready to help.
Prevent problems and keep your heating system running smoothly with regular maintenance. Trust our team to perform a seasonal tune-up on your furnace and spot issues before they become big problems.
Don't be stuck in the middle of a winter storm with a broken heating system. Call Bettendorf for a heating repair available 24/7. We'll be able to help you diagnose and repair your system, regardless of the type.
Whether it'll be a new home's first furnace or it's time to replace your house's heating system, count on the experts at Bettendorf at help you find the efficient system to meet your needs. Once selected, we'll be able to install it with a 100 percent satisfaction guarantee.
Contact Our Team Today
Keep Bettendorf Heating and Air Conditioning in mind for all of your heating system needs in Le Claire. Contact us today to learn more about our services and to get a free estimate.